Western Australia's hydrogen economy on Tuesday (September 7) received a major boost, with the McGowan Government allocating $61.5m (US$45.3m) to support the growing industry.
Pushing forward a zero-carbon future and creating more jobs, the funding will support a number of projects such as the development of a new renewable hydrogen hub.
A breakdown of the funds shows that $50m will be used to stimulate local demand for renewable hydrogen in transport and industrial settings and drive investment.
Following recent studies that highlighted Western Australia as a prime location for hydrogen developments, bp Australia will also receive $300,000 to develop a green hydrogen and clean fuel site.
APT Management Services and Global Energy Ventures have been announced as other companies that will benefit from the funding announcement.
On the commitment, Premier Mark McGowan, said, "Hydrogen offers incredible potential for our State, with the capacity to sit alongside iron ore or LNG as a major export commodity – supporting local jobs and delivering wealth for all Western Australians.
"My government is focused on making sure Western Australia has every advantage to secure opportunities and investment in the emerging hydrogen industry.
"This $61.5m initiative will attract investment, support work to grow a local hydrogen production industry and drive local demand for hydrogen – delivering local economic benefits and helping Western Australia meet its emissions reductions targets."
Prior to the above funding, the McGowan Government has already committed almost $30m towards developing a job-creating renewable hydrogen industry in the region, and is delivering on the Western Australia Hydrogen Strategy targets.
Hydrogen Industry Minister Alannah MacTiernan, added, "This $61.5m commitment will supercharge our renewable hydrogen industry, helping to stimulate local demand for hydrogen to get production projects get off the ground.
"Renewable hydrogen presents a big opportunity for industries right across Western Australia to reduce their emissions and embrace a cleaner future, and our funding commitment to demand stimulation will help companies take that leap."
Australia unveils hydrogen technology cluster network to accelerate development and commercialisation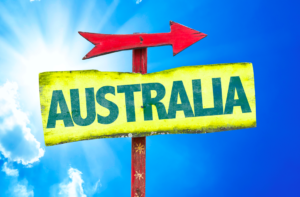 Australia will establish a hydrogen technology cluster in every state and territory as the country takes steps to unlock its potential and create a globally competitive hydrogen industry.
A network of 13 regional clusters has been unveiled today (1st Feb) by National Energy Resources Australia (NERA) as part of a drive to establish a nationwide hydrogen cluster. NERA said the national cluster, which would operate as a virtual network, will establish a global identity and a recognised brand for Australian hydrogen technology and expertise.
It will also aid the development of the hydrogen supply chain, reduce overlaps and identify gaps in the development, deployment, and commercialisation of new hydrogen focused technologies.
Want to continue reading? Click here.