Air Liquide has become the main partner for Energy Observer for the next four years, supporting both the hydrogen-powered vessel and its team on its upcoming ventures.
The industrial gas giant has been working with Energy Observer since the launch of the laboratory ship which aims to demonstrate the key role of hydrogen in the energy transition.
Today (July 19), confirming a strong partnership for a further four years, Air Liquide said it will support the Energy Observer Foundation to enable L'Odyssée to continue its mission to raise awareness and educate.
As part of such commitment, Air Liquide employees, who have developed expertise across the entire hydrogen value chain, may be called upon to collaborate on research and development projects conducted in the form of a partnership.
Commenting on the news, Matthieu Giard, Vice-President, Member of the Executive Committee, supervising hydrogen activities, said, "Air Liquide is proud to continue to support this scientific and human adventure, and to strengthen this partnership as the Energy Observer continues to evolve.
"Through the collaboration of our teams with Energy Observer's, and the testing of hydrogen technologies in extreme environments, we will be able to accelerate the development of hydrogen-based solutions and their large-scale applications, in particular in the maritime sector.
"It is by acting now, as we prepare for the future and develop new models of sustainable mobility, that we will be able to have a positive impact on tomorrow's society."
As the first ship autonomous in energy, and a French ambassador for the Sustainable Development Goals, Energy Observer explores concrete solutions and develops technologies to accelerate ecological transition.
Since its launch in April 2017 in Saint-Malo, and even before its departure for a zero-emission world tour, Air Liquide has been supporting this scientific and technological project by becoming an official supporter.
Welcoming the renewal of Air Liquide's partnership, Victorien Erussard, Chairman of Energy Observer, said, "Air Liquide has a unique expertise and experience in hydrogen. Since the beginning, the Energy Observer has always been able to count on the guidance of its researchers and engineers at key moments in the technological development of the project.
"Today, we want to go even further, to develop real breakthrough innovations with even more diversified applications and we are very happy to strengthen our partnership with the Group. Its ambitions, its investments in low-carbon hydrogen and in storage technologies are examples of progress that show that the hydrogen society is "on the move", and that French companies are among the leading players.
"Air Liquide's know-how combined with the innovations developed and tested by Energy Observer are essential in order to be able to offer concrete solutions on a large scale to fight global warming and prepare a better world for future generations."
Exclusive: Energy Observer Captain Victorien Erussard on the voyage to sustainable mobility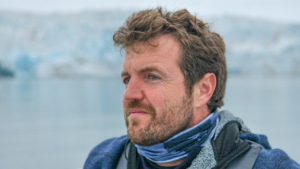 Energy Observer and its crew may have returned to its home port of Saint-Malo, France for the winter months, but the work on its Odyssey for the Future does not ease up anytime soon, as Founder and Captain Victorien Erussard explains in an exclusive interview with H2 View.
After travelling more than 4,000 nautical miles this year around Northern Europe, the world-first hydrogen-powered vessel's return to Saint-Malo marks the end of the odyssey in Europe, which has taken the crew from Israel to Spitsbergen via St Petersburg and Venice.
Want to continue reading? Click here.