An ambassador for the hydrogen revolution, Energy Observer has today revealed its 2020 programme, which includes Tokyo and California.
The reconditioned former 30.5 metre legendary racing catamaran will leave her home port of Saint Malo, France on Monday (17th February) and embark on the latest phase in her 100% renewable energy Odyssey.
This latest navigation will be longer and more intense, with three oceanic crossings already lined up for 2020.
Over the next year, the boat will cover the equivalent distance of what she's navigated in the past three years!
Read more: Tokyo and California: Energy Observer reveals its 2020 programme
2020 will be the opportunity for fresh encounters and some fantastic stopovers including Morocco, Cape Verde, the West Indies, Hawaii and Tokyo.
In what will be a powerful and meaningful stopover for Energy Observer, the vessel will arrive in Tokyo in time for the Olympic Games' Opening Ceremony on Friday 24th July, and after making its first Pacific crossing.
These Olympic Games, where the dominant theme is innovation, will be an opportunity for Japan to promote a hydrogen-powered society and demonstrate its expertise in this regard.
Since the Fukushima catastrophe in March 2011, the country has made this form of energy a priority in terms of its mobility and future city, as evidenced by its spectacular initiatives in this direction.
Firstly, considerable investment has gone into developing transport and infrastructure based on the use of hydrogen. In this way, the government has set itself a target of having 40,000 vehicles running on fuel cells in circulation in the country this year and no fewer than 800,000 by 2030.
This is all the more impressive given that, coupled with an inverter, the hydrogen-powered vehicles can be used to power a household for several days. An appealing asset in a country that is especially fearful of earthquakes and other natural catastrophes.
Outside crisis considerations, over 250,000 Japanese households have already been equipped with a fuel cell for their energy supply.
Several hydrogen production facilities have already been installed in Japan and Air Liquide has announced it wants to open 40-or-so new stations by next summer.
Ultimately, these are intended to power six thousand apartments built for the Olympic village, as well as a whole fleet of hydrogen-powered vehicles: some 500 Toyota Mirai cars as well as around a hundred Toyota Sora buses will be deployed during these Olympic Games.
Like its Korean and Chinese neighbours, Japan has clearly taken things to a whole new level in the hydrogen revolution, and Energy Observer is keen to bear witness to this clean and respectful, decentralised, self-sufficient in energy and digitalised society, to which future generations aspire.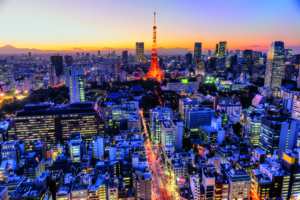 After spending just over three weeks in Tokyo, the reconditioned former 30.5 metre legendary racing catamaran will launch into a second Pacific crossing, bound for California, a pioneering state in North America's ecological revolution, with three key stopovers in San Francisco, Los Angeles and San Diego.
Here too, this region, considered for a long time to be the final frontier, is today demonstrating a remarkable pioneering spirit in terms of energy and ecological transition, in a country largely fuelled by hydrocarbons.
With its megacities, its oil-producing tradition and its water stress, the State of California is particularly exposed to climate change, large fires and the saturation of air particles.
This is why it has changed course and is now investing heavily in sustainable solutions with such bodies as the CCI (California Climate Investments), setting the most drastic standards in terms of emissions, as issued by the CARB (California Air Resources Board), to become an international reference.
Hydrogen is used widely here along the entire Californian coast, with the highest concentration in the world of cars running on hydrogen (more than 7,000 in 2019) and a target of five million zero emission vehicles in 2030, compared with 350,000 today.
Los Angeles has witnessed the design of the first hydrogen-powered lorries, a fuel that's now a regular at normal service stations, and above all it boasts a new generation of entrepreneurs, designers and pioneers inventing tomorrow's world.
The largest solar park in the country, Solar Star, features over 1.7-million photovoltaic panels and the State of California has committed to the '100% Clean Economy Act', which plans to switch from 30% to 100% renewable energies by 2045.
In San Francisco, it is the digital economy and the sharing of mobilities and technological innovation that will accommodate Energy Observer at the heart of its bay.
Under the Golden Gate Bridge, the first hydrogen-powered aluminium ferry, Water-Go-Round, is being built using what are robust technologies, akin to those used on Energy Observer.
Furthermore, a great many protagonists involved in the clean, decentralised and digitalised energy revolution are in Silicon Valley.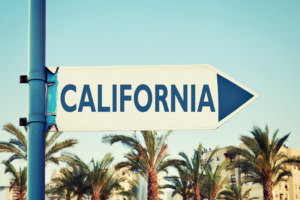 San Diego, which will see America's first hydrogen-powered train hit the track in 2024, is just as important a stopover for Energy Observer due to its strong maritime culture born from the presence of an massive Marine base, together with the memory of the America's Cup events and the most radical of Larry Ellison's multihulls, Oracle, whose architect works with Energy Observer.
Today, the city is also an important venue for studies, notably thanks to the University of San Diego, whose programmes and local initiatives are recognised for their relevance regarding climate change and biodiversity.
This 2020 programme will see Energy Observer cover 20,000 miles (37,000km), which roughly equates to the distances of a journey around the whole world.