On-site hydrogen generation specialist BayoTech has joined the California Hydrogen Business Council (CHBC) Board of Directors.
An advocate for hydrogen and fuel cells in California, CBHC is a membership-based trade association that represents a wide array of organisation including auto manufacturers, electrolysers, educational institutions, utility companies, and more.
Welcoming BayoTech, Bill Zobel, Executive Director for CHBC, said, "It is my great pleasure to welcome BayoTech to the CHBC's growing and diverse membership. With their addition, we reinforce our value as an industry through an innovative distributed, onsite hydrogen production solution, which will strengthen California's energy resilience and build up hydrogen fuel supply at the point of use."
Mo Vargas President and CEO for BayoTech, added, "We find California to be an exciting marketplace for hydrogen generation and distribution and have plans to invest significant capital to develop plants, create jobs, create tax base and help meet the carbon reduction goals."
An exclusive interview with BayoTech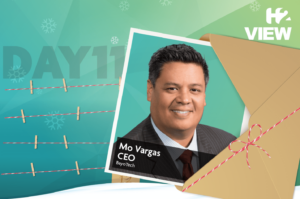 2020 was certainly been a crazy one for on-site hydrogen generation specialist BayoTech. Filled with new partnerships, developments and ventures into new markets, the company has achieved a considerable amount, all whilst fighting the effects of Covid-19.
As part of the next instalment of H2 View's A Christmas Twist: The 12 Days of Content, Mo Vargas, President and CEO of BayoTech talks about some of those ground-breaking partnerships, how the company has dealt with Covid-19 and future plans. 
Read the full interview here.