BayoTech is now a full-service hydrogen supplier, offering localised production, transport, storage and fuelling solutions.
The company's expansion is a result of the completed acquisition of IGX Group, a manufacturer of high-pressure, cylinder-based hydrogen storage and delivery equipment.
Confirming the news on Thursday (July 2), BayoTech said that it also acquires IGX affiliate companies, NorAm Valves and Gas Transport Leasing.
On the transaction, Mo Vargas, CEO of BayoTech, said, "By combining forces with IGX, we are disrupting the established centralised hydrogen supply chain with a new, highly efficient model of local hydrogen production hubs.
"BayoTech is now your single point of contact for low-cost, low-carbon hydrogen, supplied reliably when and where you need it. BayoTech makes hydrogen easy."
The combination of both BayoTech and IGX's products will all the company to offer a compelling alterative for hydrogen consumers.
As a result of the acquisition, new BayoTech President and former IGX President, Michael Koonce, will join the BayoTech executive team and will lead the newly combined sales team under BayoTech's ownership.
Koonce, commented, "I'm incredibly excited about the potential this unlocks for us in the years to come. The shared vision of our incredible combined team and the support of our investors positions us to accelerate our growth.
"We'll continue to lead the way as a trusted hydrogen supply partner during a dynamic time for the industry."
An exclusive interview with BayoTech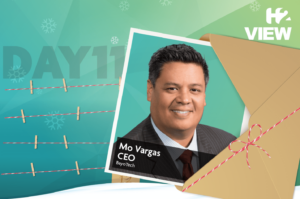 2020 was certainly a crazy year for on-site hydrogen generation specialist BayoTech. Filled with new partnerships, developments and ventures into new markets, the company has achieved a considerable amount, all whilst fighting the effects of Covid-19.
As part of the next instalment of H2 View's A Christmas Twist: The 12 Days of Content, Mo Vargas, President and CEO of BayoTech talks about some of those ground-breaking partnerships, how the company has dealt with Covid-19 and future plans. 
Read the full interview here.