The German Federal Ministry of Transport and Digital Infrastructure (BMVI) has awarded Fraunhofer-Gesellschaft €80m ($93m) to support the hydrogen fuel cell industry with its National Action Plan.
Fraunhofer's National Action Plan is looking to develop technological solutions that could help unlock substantial reductions in the costs of producing hydrogen fuel cells.
Read more: Fraunhofer researching technologies for at-home hydrogen production
If achieved, this could support the market to keep up with the demand for hydrogen mobility and thus accelerate the adoption of fuel cell vehicles in the future.
Fraunhofer will look to support companies across the fuel cell value chain to achieve the cost reduction goal with 20 institutes set to form regional technology hubs which will utilise research skills in addition to infrastructures and local networks to promote fuel cells.
Divided into five hubs, these will be situated in Nord Lower Saxony and Bremen, West North Rhine-Westphalia, East Saxony and Saxony-Anhalt, South Bavaria, and South Baden-Württemberg.
Each cluster will look to strengthen a specific aspect of the fuel cell value chain.
Everything we know about Germany's integration of hydrogen into its 511,000km gas grid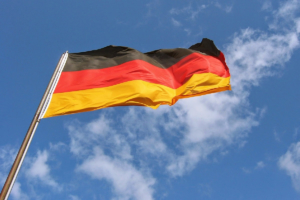 Dr. Adrian Simon believes demand for hydrogen is set to significantly increase in the coming decades. "The demand is expected to triple in the next 20 years and to increase tenfold in the next 30 years. The driving sectors will be electrical energy storage, transportation, and industrial use," Simon, Group Manager at Fraunhofer IKTS, affirmed to H2 View.
Simon suggests that such an increase in hydrogen production, processing, storage, and transport can only be achieved with energy-efficient technologies. Fraunhofer is at the forefront of development of such technologies with its' solid oxide electrolyser cell SOEC), optimised alkaline electrolysis and membrane technologies all set to play a major role in industrial implementation.
Want to continue reading? Click here.