New research by Bosch has revealed today (Nov 3) a spike in the interest in hydrogen as an alternative, clean energy source in Britain with a third stating hydrogen should be a mainstream fuel source by 2030.
The rise in popularity is a significant development with many perceiving public perceptions as a significant stumbling block for the wider adoption of hydrogen solutions; this research reveals a change.
Read more: Bosch to invest €1bn into fuel cell technology
Read more: Dana, Bosch team up to accelerate fuel cell stack production
In fact, the survey also found that a third would be willing to pay an extra £94 a month, on average, to use green energy sauch as hydrogen.
Despite these positive figures, the research found that more needs to be done to educate the population on the benefits in using hydrogen with half of the those that took the survey not knowing if it is a clean energy.
As well as this, two thirds did not know if the UK had its own hydrogen strategy to implement hydrogen as a mainstream fuel.
Carl Arntzen, CEO of Worcester Bosch, said, "We already have a hydrogen-ready boiler for household central heating, developed here in the UK! Tomorrow, we are meeting with government representatives and other businesses to offer a glimpse into what hydrogen can do, and we'll have our new boilers on display alongside the many other hydrogen-ready products in London's Science Museum.
"For the heating and hot water industry, removing carbon entirely is a complex matter, largely because of the existing infrastructure, where the majority of UK homes use natural gas for heating.
"Yet, with a third of UK greenhouse gases coming from our homes, it is clear that the UK will not meet its climate change targets without a change in home heating technology and fuel.
"Replacing natural gas boilers with hydrogen gas may be the simplest solution to the nation's heating problems.
"The only by-product of using hydrogen is water, meaning that it is a carbon-free fuel source and could be a key method to help decarbonise heating and hot water in UK homes."
Exclusive: Bosch identifies hydrogen as a 'megatrend'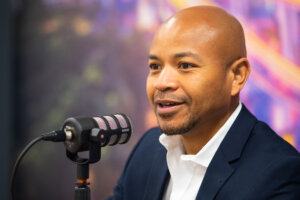 Everybody at Bosch is excited by the possibilities that hydrogen presents. We've identified hydrogen as a megatrend – an area of the economy that is going to grow in significance exponentially in the coming decade. Sustainability is a strong driver of everything we do at Bosch. As a company that has reached net zero, we recognise the need to replace fossil fuels across all areas of the economy. Hydrogen is playing a crucial part in reaching that goal.
Bosch is driving the energy transition by developing innovative hydrogen technologies in a variety of different sectors and markets. Hydrogen has many applications, particularly in mobility, heating and industry. It can be used to power aircraft and ships in addition to passenger cars and commercial vehicles. It's also been proven to be a clear replacement for natural gas when it comes to heating buildings.
Want to continue reading? Click here.