BP and Japanese shipping company NYK Line are collaborating on future fuels like hydrogen in a bid to decarbonise hard-to-abate sectors.
For the shipping sector, the two firms will work together and identify opportunities to help transition from current marine fuels to alternatives such as LNG, biofuels and methanol, and develop future fuels such as ammonia and hydrogen.
BP said getting this journey right will be "critical" to enabling the shipping industry to meet its long-term decarbonisation ambitions.
For other hard-to-abate industrial sectors, the two companies will also consider potential marine transportation and other solutions for carbon dioxide, and explore participation in the supply chains for ammonia and hydrogen to be used in heavy industry and power generation, to help those sectors to decarbonise.
"By bringing together our technical expertise, understanding of the supply chain, and insights from our customers, I am confident that together we can do more to drive change at pace in hard-to-abate sectors," said William Lin, Executive Vice-President of Regions, Cities and Solutions at BP.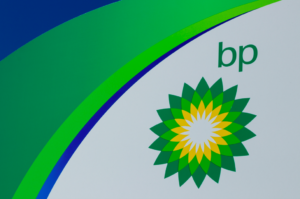 Hydrogen is an important part of BP's future business, says Chief of Staff at Cleantech Forum
BP sees hydrogen as an important part of its future business, Dominic Emery, Chief of Staff, said at Cleantech Forum San Francisco in January.
Emery confirmed BP is investing in a number of hydrogen projects that span both blue and green hydrogen.
"I think it's fair to say that it's going to be horses for courses around hydrogen. Whoever can start driving that hydrogen price point down towards $1-1.5/kg, using whatever technology, is going to be a kind of a winning way," he said.
"Where you have great storage capacity, where you have very inexpensive natural gas, I think you can see blue hydrogen being successful there.
"All the price points at the moment will say that generally blue hydrogen is probably cheaper.
"But with the likely rapid reduction in electrolyser costs for green hydrogen and also the very rapid reduction in renewable power costs and prices, I think that combination will come together very effectively in certain geographies."
Continue reading here.