Industry leaders, campaign groups and academics have today called on the UK's Transport Secretary Grant Shapps to create the country's first all-hydrogen bus town.
Spearheaded by Jacob Young MP, Chair of the Hydrogen All Party Parliamentary Group (APPG), a letter has been submitted to Shapps which has been signed by a number of organisations looking to grow the UK's hydrogen economy, including energy giants Shell and Bosch, as well as the Campaign for Better Transport and local authority clean air network UK100.
It challenges the UK Government's "deliberate" and "misjudged" bias against hydrogen buses in its pursuit of decarbonising public transport.
"The deliberate exclusion of hydrogen electric buses misses a vital opportunity to trial clean, green, UK-made technology at significant scale," the letter says.
"There are only two zero emissions options for decarbonising the public transport sector: batter electric and hydrogen electric. Running a £50m trial of one option, whilst excluding the other seems misjudged."
In February, £50m plans to create the first all-electric bus town were unveiled and the letter calls for the creation of a similar, additional scheme to create the country's first "All Hydrogen Bus Town".
"Ministers have stated that the All Electric Bus Town project is designed to deliver significant learning on the use of battery electric vehicles at scale. We believe there is an equal need to create similar learning and experience with hydrogen electric, as concerns about costs and practicalities for this technology are from small scale trials in the distant past," the letter says.
Highlighting the benefits of hydrogen buses, the letter lists:
Modern hydrogen electric vehicles can equal or better the total cost of ownership of an electric vehicle
Refuelling a hydrogen electric vehicle takes the same amount of time as fuelling a diesel one
Hydrogen electric vehicles emit only water vapour, significantly supporting steps to increase air quality
Hydrogen can be produced in the UK in a clean, green sustainable manner
Hydrogen electric vehicles have significantly greater range than battery electric and need no on-street infrastructure.
The letter calls for the same funding that has been allocated to the all-electric bus town (£50m) to be given to an all-hydrogen bus town.
"This would be just 1% of the funding allocated to the government's planned National Bus Strategy," the letter highlights.
"Hydrogen is not just the only practical option for decarbonising heavy transport, but also for energy intensive industries such as steel, and heating the 23 million UK homes that are connected to the gas grid."
"A UK-wide hydrogen economy will create and sustain hundreds of thousands of skilled jobs in all areas of the country, meaning it can play a leading role in building our economy recovery."
Comments from Jacob Young MP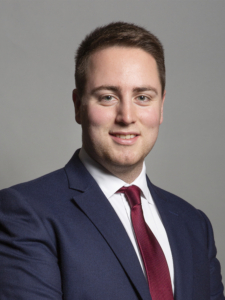 Decarbonising public transport is one of the cornerstones in achieving our net zero carbon emissions target. We can't have our eggs all in one basket and it's important that we look at alternative fuels like hydrogen as a way of achieving this.
Hydrogen stands to play a major role in a zero emission economy and creating an All Hydrogen Bus Town provides the opportunity for thousands of green jobs, in areas like Teesside, and will unlock innovation in a number of sectors, placing the UK as global leaders in hydrogen technology.
We cannot allow Coronavirus to knock us off course to achieving net zero, and delivering an All Hydrogen Bus Town would be a hugely symbolic indication to businesses across the world, that the UK continues to be the place to invest, research and manufacture hydrogen technologies.
Earlier this year the Government announced plans for an Electric Bus Town, which has seen councils bidding for a £50m grant to buy new battery electric buses. The scheme explicitly prohibits hydrogen electric buses being purchased in this plan, despite there being a growing demand for them across the country.
The letter describes this decision as missing "a vital opportunity to trial clean, green, UK-made technology at a significant scale".