A pilot transit hydrogen-powered bus fleet operating in Nanjing, China has accumulated 75,000 kilometres of in-service operations in just 45 days.
Powered by Loop Energy's eFlow® fuel cell modules, the Skywell New Energy Vehicles Group's fleet marks an important step in decarbonising China's transportation sector.
Loop Energy announced in April the fulfillment of a ten-unit order of the company's proprietary eFlow® fuel cell modules from Beijing IN-Power for integration by Skywell.
Read more: More hydrogen bus deployments planned for China
Commenting on the milestone, Ben Nyland, President and CEO of Loop Energy, said, "As we progress toward large-scale commercial deployment of hydrogen fuel cell vehicles in China, these impressive operational results demonstrate Skywell's expertise, Loop's product maturity, and the market's accelerating adoption of hydrogen fuel cell technology.
"We are very pleased to see the strong results of our eFlow technology on the road, which continues to validate Loop's unique value proposition of greater fuel efficiency, higher power, and extended range."
Ms. Zou Ran (Joanna), Director of External Affairs & Brand of Skywell New Energy Vehicles Group, added, "The Loop fuel cell systems are performing very well, and we are impressed with the quality of the product.
"The support of the IN-Power and Loop teams has been critical in achieving the rapid deployment of this pilot fleet and represents a major step towards reaching the objective of implementing similar fuel cell solutions across a wide range of our specialty and commercial vehicles."
Loop Energy today (June 28) announced the news ahead of its upcoming Investor Day.
Exclusive: Loop Energy listed on the Toronto Stock Exchange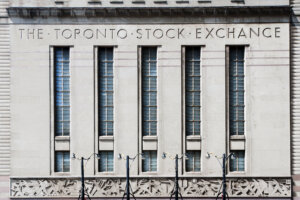 At a time when momentum for hydrogen has never been stronger, Loop Energy has become one of only three publicly traded fuel cell companies in North America.
Based in Vancouver, Canada, Loop Energy provides fuel cell electric range extenders for medium and heavy-duty transport applications and hopes that by being a publicly traded company, it can spread its wings and start the commercialisation process across multiple product lines with customers around the world.
Now listed on the Toronto Stock Exchange under the ticker symbol 'LPEN', Loop Energy joins the likes of Ballard and Plug Power on a publicly listed journey.
Continue reading here.