CLEEN Energy has developed a series-ready solution for hydrogen storage – and it's believed to be a first for the Austrian market.
Dubbed CLEEN zeero, the solution is suited for trade, industry and private households from 330kWh, in which excess sustainably produced electricity is used to generate hydrogen through electrolysis.
If necessary, the stored hydrogen can be used to generate electricity using fuel cells. CLEEN zeero makes the process heat generated during electrolysis and combustion usable as heat from heating.
A 100% stand-alone solution, CLEEN zeero is ideal for blackout prevention or emergency power supply.
Read more: The role of hydrogen storage in a zero carbon future
"Our strategic goal when entering this new technology is clear: We are an essential facilitator for the energy transition in Austria and a one-stop shop for complete, sustainable retrofitting," said Lukas Scherzenlehner, CLEEN Energy CEO.
"Hydrogen storage systems are an ideal addition to our product portfolio. This enables us to offer our customers sustainability concepts for electricity autonomy with the hydrogen megatrend – made in Austria."
The first projects with CLEEN zeero are already planned and will be implemented in the next few weeks.
CLEEN Energy plans to make the storage system available to the broad market at the beginning of the second half of 2021
Hydrogen storage, electrolysers and fuel cells: Cost-effective power management and microgrids
In this feature, Stephen B. Harrison, discusses all things hydrogen storage, electrolyses and fuel cells.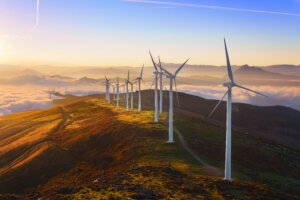 Renewable electricity production, mainly from solar and wind, increased considerably in the last two decades worldwide. Electricity from solar, wind, and hydro are subject to daily, weekly, and seasonal fluctuations.
The higher the penetration of renewables into the electricity grid, the more challenging it is to match supply and demand.
Pumped hydro is the classical way to overcome daily fluctuations. Nowadays, there is also an increase in large-scale battery storage projects. Nevertheless, the energy storage profile of these technologies is not appropriate to overcome extended periods of windless, sunless 'dark-doldrums' that persist in many locations over the course of a year.
Continue reading here.