CISRO has launched a new $5m programme to strengthen Australia's hydrogen industry through research, development and demonstration (RD&D) collaborations with international research organisations.
Launching the programme today (July 7), Australia's national science agency said the programme will support collaborations for the benefit of the domestic hydrogen RD&D community and act as a key milestone in its recently launched Hydrogen Industry Mission.
Unveiled in May, Hydrogen Industry Mission brings together partners from government, industry and research with the aim of driving Australia's hydrogen production price down to $A2/kg.
Read more: Hydrogen Industry Mission launched to accelerate Australia's hydrogen future
CSIRO Chief Executive Dr Larry Marshall said CSIRO's missions-led approach encourages collaboration in seizing the new industry opportunities presented by hydrogen.
"Our Hydrogen Industry Mission recognises that, as the global investment in clean energy ramps up, we need to be on the front foot and leverage international collaboration in hydrogen RD&D to give Australia the best advantage we can to capture this market opportunity," he said.
Hydrogen Industry Mission Leader Dr Patrick Hartley said clean hydrogen is currently enjoying unprecedented momentum from business, research, and political corners. "CSIRO is well positioned to benefit from this emerging global and national opportunity to enable our transition to net zero emissions," he said.
The Hydrogen RD&D International Collaboration Program is funded by the Australian Government, and follows partnerships signed with Germany, Singapore and Japan to accelerate the development of low emissions technologies, including hydrogen, that will drive investment and job creation in Australia.
The hydrogen market and opportunity in Oceania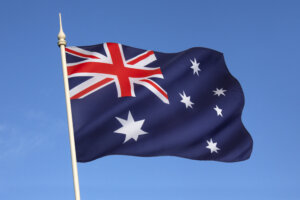 Hydrogen is poised to fulfil its potential as a clean alternative to hydrocarbons in the global pursuit of decarbonisation to address climate change. Australia and New Zealand are both investigating the most appropriate applications and transition pathway for hydrogen within their energy systems and economies, making best use of their existing natural, social, cultural, human and financial resources.
In September 2019, New Zealand revealed its Green Paper – A Vision for Hydrogen in New Zealand that lays out the role hydrogen can play in the country's economy.
Want to continue reading? Click here.