Deutz AG is creating a new green segment that includes continuing the development of hydrogen-powered engines and fuel cells to support the decarbonisation of road transportation.
Coming into effect on January 1, 2022, the new green branch will help Deutz explore the use of hydrogen and its potential within the automotive sector.
Read more: Deutz hydrogen engine ready for market
This will additionally help to decarbonise transport by transitioning away from fossil fuel reliance.
The activities in the green segment currently generate around €60m per year, equivalent to around 4% of Deutz's revenue.
The intention is to increase this proportion to more than 50 percent by 2031, both through organic growth and through targeted acquisitions and takeovers focused on the new technologies.
Deutz aims for the new segment to reach break-even in 2027.
Dr. Frank Hiller, CEO of Deutz, said, "The new segmentation of our commercial operations will, above all, provide the capital markets with a more transparent picture of our work on off-highway technology for a carbon-neutral future.
"It is backed by a growth strategy that very clearly sets out our milestones and activities in the period up to 2031.
"At the same time, the new strategy leaves Deutz's employees in no doubt that the Company is fully committed to the transformation of its product portfolio."
Hydrogen-fuelled internal combustion engines could be superior to fuel cells, says Kawasaki Heavy Industries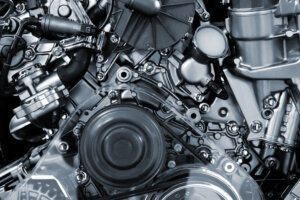 Hydrogen-fuelled internal combustion engines (ICEs) have been regarded as "superior to fuel cells" by Dr. Motohiko Nishimura, Executive Officer of Kawasaki Heavy Industries.
With much of the industry turning to hydrogen fuel cells to power mobility applications, hydrogen ICEs have been touted as an exciting new technology that could provide an edge to heavy-duty applications.
Nishimura told H2 View, "In terms of durability and reliability, it [hydrogen ICE] is superior to fuel cells, making it suitable for heavy-duty use on ships, heavy machinery and long-distance buses and trucks. Naturally, they are the most cost-competitive power source."
Clearly hydrogen ICEs hold massive potential in decarbonising several mobility applications, however they can also provide a competitive edge to fuel cell manufacturers to increase the efficiency of its products, Nishimura explained to H2 View.
Want to continue reading? Click here.