H2 View's India Hydrogen Snap Summit – hosted via the interactive gasworld TV platform today – has been hearing from industry leaders under the theme of 'Hydrogen in India: Decarbonisation and the Hydrogen Path Forward'.
The first session focused on Clean Transport with Hydrogen.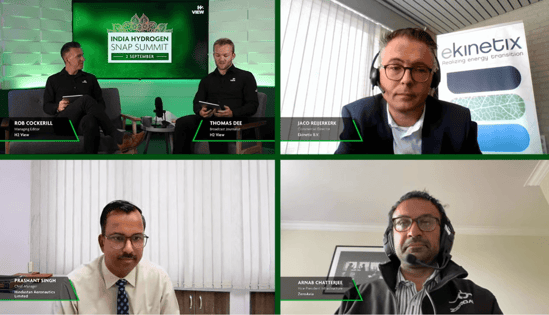 Jaco Reijerkerk, Commercial Director of Ekinetix, said developing hydrogen infrastructure is a priority for India – and warned it won't happen overnight.
... to continue reading you must be subscribed