Egypt is eyeing the green hydrogen opportunity as it looks to deliver a more sustainable and prosperous future for its population ­– and such ambitions are now being pushed forward by the Egyptian Electricity Holding Company and Siemens Energy.
Building upon its long legacy of Egyptian development, Siemens Energy on Tuesday (August 24) said it plans to develop a hydrogen-based industry in the region with export capability. Further to this, pilot project plans, comprising of 100MW to 200MW of electrolyser capacity, to help drive early technology development have already been unveiled.
Such effort builds upon a previous letter of intent signed in January between Siemens Energy and EEHC which provided the basis for establishing and developing a long-term cooperation to scale up a hydrogen-based industry.
Together, with the previously signed agreement and the latest commitment, the duo aim to jointly promote investment, technology transfer and implementation of projected related to green hydrogen production projects in Egypt.
On the commitment, Christian Bruch, President and CEO of Siemens Energy, said, 'We are proud to extend our long history of collaboration with Egypt into this emerging industry that has the capacity to significantly decarbonize industry and expand economic diversity.
"The development of a homegrown hydrogen ecosystem and value chain in Egypt has the potential to deliver a more sustainable and prosperous future for Egyptians."
Egyptian Electricity Minister, Mohamed Shaker, added, "This agreement will support EEHC and the Egyptian state in opportunities to localize and maximise the use of the green hydrogen industry.
"With a track record of jointly delivering projects of strategic importance for Egypt, Siemens Energy is the ideal partner. Together, we will seek to benefit from our human resources, our trained cadres, and our abundant natural resources of renewable energy in establishing an industrial sector based on green hydrogen in Egypt."
Building a green hydrogen economy in the UAE – An interview with Siemens Energy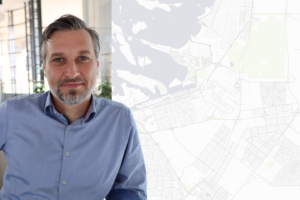 Sustainability, innovation and transformation are three words that sum up Siemens Energy in a nutshell. More than just an energy technology company, Siemens Energy is committed to making sustainable, reliable and affordable energy possible, through its global team of more than 91,000 employees across 90 countries.
On its quest to reshape the energy of tomorrow, and with a 150-year legacy rich in innovation, the Hydrogen Council member is pushing the boundaries of what is possible. Spun off from parent global technology giant Siemens in September 2020 – in what was Germany's largest ever spin off, Siemens Energy strives for sustainability in its decarbonisation journey, innovation centred on future technologies, and transformation among its future focused offerings, portfolio and mindset.
Want to continue reading? Click here.