An ambassador for the hydrogen revolution, Energy Observer has sailed over 40,000 nautical mails since leaving its home of Saint-Malo in 2017.
Designed to push the limits of zero emission technologies, Energy Observer is features hydrogen, solar wind and hydrogeneration solutions.
On July 16, the ship arrived in New Caledonia, having already made 68 stopovers – 15 of which with its educational exhibition – and visited 30 different countries.
"Energy Observer is an experimental platform for the energy sources of tomorrow," said Victorien Erussard, Captain and Founder of Energy Observer. A revolutionary ship that navigates without damaging the planet.
"Its electrical propulsion is powered by renewable sources: sun, wind and water currents. What makes it so unique is its ability to store the energy excess in hydrogen form; a hydrogen produced directly onboard from seawater, a technology that allows for total energy autonomy at sea.
"Today it is necessary to give meaning to innovation, so that it serve to solve the challenges faced by humanity."
Energy Observer left Hawaii on June 20 to cross the Pacific Ocean and reach New Caledonia. The journey took 25 days, relying on only energy the ship created itself, the hydrogen it stores and the wind in its sails.
Exclusive: Energy Observer Captain Victorien Erussard on the voyage to sustainable mobility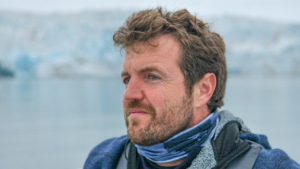 Energy Observer and its crew may have returned to its home port of Saint-Malo, France for the winter months, but the work on its Odyssey for the Future does not ease up anytime soon, as Founder and Captain Victorien Erussard explains in an exclusive interview with H2 View.
After travelling more than 4,000 nautical miles this year around Northern Europe, the world-first hydrogen-powered vessel's return to Saint-Malo marks the end of the odyssey in Europe, which has taken the crew from Israel to Spitsbergen via St Petersburg and Venice.
Want to continue reading? Click here.