Finland is continuing to develop its hydrogen economy with many Finnish businesses, research centres and government figures coming together to support the growing need to accelerate adoption of the clean energy carrier.
With hydrogen's potential amplified since COP26, Finland aims to transform the country in a world-leading hydrogen economy through a green revolution.
Read more: Finland to boost hydrogen capabilities with 20MW green hydrogen production plant
Read more: Hycamite preparing for large-scale hydrogen production with new Finnish test facility 
One initiative that aims to be at the forefront of the green revolution in Finland is the BotH2nia, an umbrella brand and collaboration platform for building a large-scale hydrogen economy around the Gulf of Bothnia and the Baltic Sea.
The Gulf of Bothnia has been identified as a promising region for increased hydrogen production, transport, storage and usage.
The Finnish businesses involved aim to capitalise on economic opportunities and investment, enabling the country to commence world-leading hydrogen projects and cross-industrial systemic solutions over the next few years.
As well as this, VTT's research has led to the development of a high-temperature electrolysis system that meets the challenges of zero-emission hydrogen production, making the process of producing environmentally friendly hydrogen more efficient.
Larger power plants can now be built, based on this modular, solid oxide technology achieving higher efficiency compared to competing electrolyser technologies.
Helena Sarén, Head of Smart Energy at Business Finland, said, "Finland is committed to bringing innovation, technology and businesses together to create business opportunities and achieve our goal of maintaining and securing a viable planet for future generations.
"We aim to do that by decreasing our carbon footprint here in Finland, while simultaneously increasing the carbon handprint globally through Finnish businesses and their solutions. This way, we can have a greater impact on the global climate change battle compared to our true size.
"Seizing the opportunities of hydrogen is a global task and will require minds from around the world to work together. There can be no doubt that to achieve our targets will require partnerships between government, businesses, innovators, the best scientific and engineering minds, communities, and centres of industrial excellence."
Wärtsilä identifies hydrogen as the perfect complement to intermittent energy resources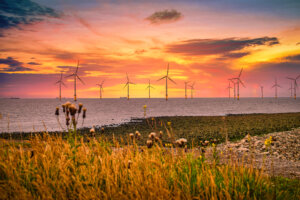 California could cut electricity costs by almost a fifth if it achieves 100% renewables by 2040, with hydrogen set to play a pivotal role in achieving this target.
This is according to a report by Wärtsilä, Front-loading Net Zero, which suggests more affordable clean electricity is achievable due to the capital expenditure required to create a 100% renewable power system offset by reductions in electricity production between now and 2045. Hydrogen will play a crucial role in this with its storage capabilities.
To find out more about hydrogen's role, H2 View spoke with Antti Alahäivälä, General Manager of Business Development at Wärtsilä Energy Business, and Karl Meeusen, Director – Markets, Legislative and Regulatory Policy at Wärtsilä North America.
Want to continue reading? Click here.