FirstElement Fuel (FEF), a leading developer and operator of hydrogen refuelling stations, has received a huge boost to its capabilities with Air Water investing $50m in the company.
FEF is one of California's, US, largest developers and distributers of hydrogen fuel stations funded by institutions such as Mitsui and the Japan Bank for International Cooperation (JBIC).
Read more: The largest retail hydrogen fuelling network in the world reaches next stage in its development with $105m funding
Read more: FirstElement to expand Californian hydrogen stations following $50m loan
The Californian company operates more than half of the region's hydrogen stations with another 57 large-capacity hydrogen stations under various different phases of development.
FirstElement is unique in offering the largest network of hydrogen stations in the world supplied by Liquid Hydrogen rather than gaseous with the company seeing liquid hydrogen distribution and storage as far more efficient, which helps drive down the cost of hydrogen at the dispenser by 25%.
Ryosuke Matsubayashi, President & CEO of Air Water America, said, "As part of our continued development in North America, we promote new initiatives and investments related to the hydrogen infrastructure and supply chain in all aspects of production, sales, and distribution of liquid hydrogen.
"When the hydrogen society commercialises in Japan, we will get our Japanese hydrogen business established quickly by using products and technologies developed in the US. We are excited for our future partnership with FEF as they continue to expand in California and beyond."
California Hydrogen Coalition: Hydrogen is an important piece of the puzzle
Want to learn more about hydrogen in California? H2 View's Molly Burgess got in touch with Teresa Cooke, Executive Director of the California Hydrogen Coalition to discuss California's journey to net zero and the role the coalition hopes to play.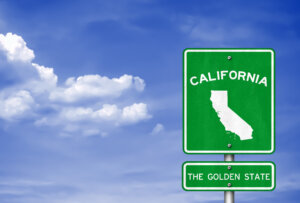 "Our founders which include Toyota, Shell, Air Liquide and FirstElement Fuel recognised that we [California] needed to have a consistent voice in the capital community on the behalf of hydrogen." She explained. "Those players definitely bring a lot of creditability to the value of hydrogen technology and that is great."
Flash forward to the present day and the Coalition has grown its support, with SoCalGas, Linde, Nel, Toyota and Nikola now all being companies the group regularly works with, along with many, many others.
Want to continue reading? Click here.