The German Federal Ministry of Education and Research (BMBF) will approve substantial amounts of funding for three key hydrogen projects as part of its national hydrogen strategy.
The purpose of this is to facilitate Germany's transition to a hydrogen economy over a period of four years.
Read more: Everything we know about the $1.5bn Clean Hydrogen Coastline project in Germany
Read more: German city to feature urban green hydrogen production
 Three projects have been selected to receive funding which include the serial manufacturing of large-scale water electrolysers (H2Giga), the offshore production of hydrogen and secondary products (H2Mare), and technologies for the transportation of hydrogen (TransHyDE).
The Hamburger Hafen und Logistik AG (HHLA) is one of the key partners working to progress the hydrogen economy in Germany and can now draw on an additional €2.3m ($2.69m) to test new transportation technologies for green hydrogen.
TransHyDE is tackling the issue of hydrogen rarely being used in the same location in which it is manufactured by developing a holistic approach to the production, transportation and use of hydrogen.
Together with other partners, HHLA is examining the various transport options here and is involved in the TransHyDE projects "Mukran" and "Helgoland" on the islands of Rügen and Heligoland, respectively, where the transportation of hydrogen in high-pressure containers as well as via LOHCs (liquid organic hydrogen carriers) is being tested.
Everything we know about Germany's integration of hydrogen into its 511,000km gas grid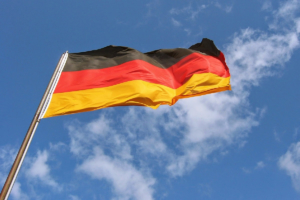 Dr. Adrian Simon believes demand for hydrogen is set to significantly increase in the coming decades. "The demand is expected to triple in the next 20 years and to increase tenfold in the next 30 years. The driving sectors will be electrical energy storage, transportation, and industrial use," Simon, Group Manager at Fraunhofer IKTS, affirmed to H2 View.
Simon suggests that such an increase in hydrogen production, processing, storage, and transport can only be achieved with energy-efficient technologies. Fraunhofer is at the forefront of development of such technologies with its' solid oxide electrolyser cell SOEC), optimised alkaline electrolysis and membrane technologies all set to play a major role in industrial implementation.
Want to continue reading? Click here.