Hydrogène Québec, the provincial branch of the Canadian Hydrogen and Fuel Cell Association (CHFCA) in Québec, has welcomed GHD Limited as a new end-user member.
Involved in some of the world's largest hydrogen projects, GHD's expertise covers coal gasification, electrolysers, steam reformation, storage, power-to-gas, power-to-ammonia, development of hydrogen supply chains and hydrogen mobility.
Commenting on the company's new membership, Marie-France Gravelle, Energy and Resources Market Leader of Eastern Canada and GHD, said, "GHD is excited to join Hydrogène Québec to contribute to the development of a hydrogen economy in Québec."
Tej Gidda, Global Leader of Future Energy at GHD, added, "Developing the global hydrogen economy will require strong partnerships and a shared vision. We are proud to be working on some of the boldest hydrogen projects around the globe, to lead the transition towards a future of affordable, reliable, secure and low-carbon energy."
GHD is currently involved in research and development projects that generate hydrogen from organic waste and landfill gas as well as brown, blue, and green hydrogen technologies.
Further to that, the company is involved in industrial hydrogen and fertilizer production, novel hydrogen land and water transport modes and design synergies with renewable energy operation.
CHFCA Chair: Industrialising hydrogen and fuel cell technologies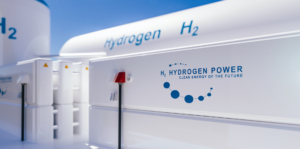 Ever since he saw the brown pollution cloud covering the metropolitan area during his commute from his home in Vancouver to work, Francois Girard, Chair of CHFCA, knew he wanted to contribute to creating a cleaner environment for future generations.
Launched in 2009, as a result of a merger between the Canadian Hydrogen Association and Hydrogen & Fuel Cells Canada, CHFCA plays an active role in accelerating the integration of both hydrogen and fuel cells across the country.
Just last September, Girard was appointed as the new Chair of the association, a role which he is looking forward to getting stuck into as he hopes to promote hydrogen as a clear part of the portfolio for Canada's clean energy future.