Green Hydrogen Systems has teamed with CINEA to help the development of the HyProvide X-Series electrolyser as part of a future 100MW Power-to-X platform.
The project is expected to showcase 100MW of green electrolysis that is based on a novel multi-MW-range pressurised alkaline electrolyser that will be delivered by Green hydrogen Systems.
Read more: Green Hydrogen Systems to supply three electrolysers to German hydrogen project
Read more: Green Hydrogen Systems tech to provide 389kg of hydrogen daily in Norway
With the system set to be a part of the GreenHyScale project, the venture aims to pave the way for large scale deployment of electrolysis both onshore and offshore.
As a first step, Green Hydrogen Systems provided a 6MW X-Series electrolyser module with a 40-foot container footprint will be demonstrated by the end of 2022.
The 6MW module is planned to be expanded to a 100MW electrolysis plant end of 2024.
In addition to this, a 7.5MW high-pressure electrolyser for offshore application will be developed with planned operation set for 2025.
Sebastian Koks Andreassen, CEO of Green Hydrogen Systems, said, "With our industry leading consortium partners, the project will be a major opportunity to demonstrate our new multi-MW, large-scale application electrolysis system called HyProvide X-Series.
"The X-Series is based on our existing technology, optimised and scaled for use in the future, global projects of largest scale.
"This demonstration project will be a cornerstone for us in achieving the necessary scale for technological advancement and will contribute to lowering the levelised cost of hydrogen towards cost parity with fossil fuels."
Take 5: An interview with… Søren Rydbirk, Chief Commercial Officer of Green Hydrogen Systems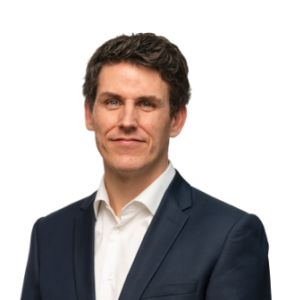 First and foremost, we are investing heavily in scaling up our technology and operations to deliver solutions that lower the levelised cost of hydrogen (LCOH). We have just completed the first phase of our new 150MW capacity factory, equipped with the technology to fully optimise our manufacturing process.
In subsequent planned phases, the new facility can be scaled to 30,000 square meters – enough space to manufacture electrolysers with 1,000MW capacity yearly – as demand for our electrolysers continues to grow. In parallel, we have heavily accelerated the work on our multi-MW platforms, which is fundamental to drive down LCOH towards cost parity with fossil fuels.
Want to continue reading? Click here.