Green Hydrogen Systems has revealed today (May 27) its intention to launch an initial public offering (IPO) on Nasdaq Copenhagen with the funds raised from this set to scale up its green hydrogen production.
The company is a leading provider of efficient, standardised and modular electrolysers used in on-site green hydrogen production, by launching an IPO the company could scale up its projects and even support new ventures.
Based on current plans, the net proceeds from the contemplated IPO will be sufficient to launch the company's X-Series electrolysers and potentially cover capital needs to continue growing the company until the end of 2025.
Read more: Green Hydrogen Systems technology selected for wind-to-hydrogen demo
Green Hydrogen Systems aspires to realise high consecutive revenue growth over the coming years to reach a revenue from contracts with customers of more than DKK 1,000m ($164m) in 2025, with the highest growth rates in the middle to later part of the period towards 2025.
Over the next two to three years the company plans to carry out substantial investments in the continuation of research and development efforts, production scale-up, expansion of sales and marketing efforts.
Thyge Boserup, Chairperson of Green Hydrogen Systems, said, "Green Hydrogen Systems is well-positioned to become a leading supplier of electrolysers for the production of hydrogen based on renewable electricity.
"However, it requires further investments to unfold the full potential of the company, and therefore an IPO is a natural next step.
"In this connection, we are pleased that our existing shareholders Nordic Alpha Partners and Norlys Holding as well as A.P.Møller Holding have decided to convert their recent loan to Green Hydrogen Systems into shares prior to an IPO.
"Together with new cornerstone investors they will all take part in the future development of the company along with new Danish and international investors."
Read more: New 24MW electrolysis plant set for large-scale green hydrogen production
Sebastian Koks Andreassen, CEO of Green Hydrogen Systems, said, "There is strong momentum in the market for green hydrogen supported by industrial demand and political decisions to sharply increase installed green hydrogen capacity in the coming years.
"The Danish government's recent announcement of two test zones for green hydrogen and Power-to-X solutions, both of which we are providing electrolysis solutions to, is a testimony to this momentum.
"But to deliver on the demand and targets, it requires that our electrolyser production capacity is scaled up significantly and rapidly.
"Proceeds from the IPO will enable us to continue to scale our production facilities and organisation, and to accelerate R&D efforts in order to further reduce costs of green hydrogen and make it a compelling energy carrier of the future."
Take 5: An interview with… Søren Rydbirk, Chief Commercial Officer of Green Hydrogen Systems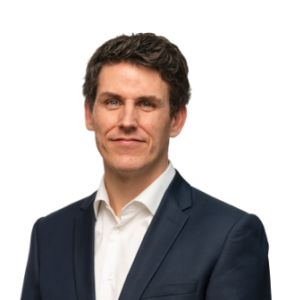 First and foremost, we are investing heavily in scaling up our technology and operations to deliver solutions that lower the levelised cost of hydrogen (LCOH). We have just completed the first phase of our new 150MW capacity factory, equipped with the technology to fully optimise our manufacturing process.
In subsequent planned phases, the new facility can be scaled to 30,000 square meters – enough space to manufacture electrolysers with 1,000MW capacity yearly – as demand for our electrolysers continues to grow. In parallel, we have heavily accelerated the work on our multi-MW platforms, which is fundamental to drive down LCOH towards cost parity with fossil fuels. Multi-MW electrolyser technology is required for large scale PtX projects, such as the recently announced energy islands.
Scaling up goes hand-in-hand with our ability to capture significant market shares in the growing market, which is why we also invest in our commercial activities.
Want to continue reading? Click here.