Financial services company Groupe BPCE has become a main partner for Energy Observer, supporting both the hydrogen-powered vessel and its team on its upcoming ventures.
Formalising its new partnership today (Sep 28), BPCE said it will develop technical solutions based on hydrogen for the vessel and contribute to the deployment of financial tools adapted to new technologies and renewable energies.
Beyond the Energy Observer, BPCE's effort to launch appropriate financing tools will also support the wider hydrogen economy and allow its customers to meet various decarbonisation targets.
On the company's commitment, Valérie Derambure, CSR Director of Groupe BPCE, said, "Acting against climate change for a banking group means committing to greening its balance sheet, financing renewable energy, encouraging energy-efficient renovation of building, rethinking mobility… but above all, it means participating in the environmental transition of the entire economy.
"Groupe BPCE is mobilising through this partnership with Energy Observer which is perfectly in line with this dynamic."
Welcoming the support, Victorien Erussard, President, Captain and founder of Energy Observer, added, "The partnership is an obvious choice for us, as we have so much to build with the Group BPCE.
"At the very beginning of the project, the Banque Populaire Grand Ouest was already at our side. It allowed us to finance the construction of the laboratory vessel at a time when hydrogen was still a breakthrough technology.
"This initial trust created a very special relationship with Group BPCE, which we are very happy to see strengthened today. This partnership is meaningful and valuable because after more than 40,000 nautical miles covered by our vessel and the launched of an industrial branch offering sustainable hydrogen energy solutions, it is obvious that the question of financing is key to accelerate the energy transition."
Exclusive: Energy Observer Captain Victorien Erussard on the voyage to sustainable mobility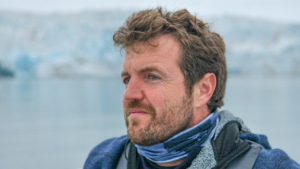 Energy Observer and its crew may have returned to its home port of Saint-Malo, France for the winter months, but the work on its Odyssey for the Future does not ease up anytime soon, as Founder and Captain Victorien Erussard explains in an exclusive interview with H2 View.
After travelling more than 4,000 nautical miles this year around Northern Europe, the world-first hydrogen-powered vessel's return to Saint-Malo marks the end of the odyssey in Europe, which has taken the crew from Israel to Spitsbergen via St Petersburg and Venice.
Want to continue reading? Click here.