A 25% hydrogen blend is both 'feasible and cost competitive' for gas peaking plants, according to Lazard research.
Several pilot studies are being conducted in the US today. Most projects include up to 5% hydrogen blend by volume, but some testing facilities have used blends of over 40% hydrogen by volume.
Hydrogen for power generation can occur via two different combustion methods: premixed systems (or Dry, Low-NOx systems) that mix fuel and air upstream before combustion which lowers required temperature and NOx emissions, and non-mixed systems that combust fuel and air without premixing which requires water injection to lower NOx emissions.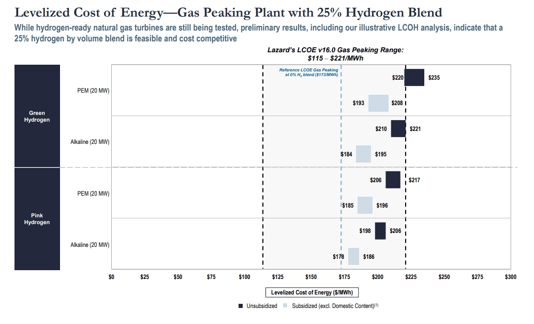 ... to continue reading you must be subscribed