A call for a hydrogen led future has been made at the annual general meeting of Hydrogen Ireland on the 23rd of April.
The call has been led by board member, Dr. Rory Monaghan, NUI Galway, arguing that there is currently no set government position on hydrogen at present in Ireland and that Hydrogen Ireland has a unique opportunity to influence this.
Dr. Monaghan has been researching hydrogen and fuel cells since 2003 and currently leads the Long-Term Effects work package of the €9.3m ($11.8m) GenComm project, which is funded by the EU Interreg North West Europe programme.
The Department of the Economy also commissioned Monaghan to prepare the Think Piece on hydrogen opportunities for Northern Ireland.
It is believed that these hydrogen aims can be reached by organising workshops and seminars focused on hydrogen and its applications.
Dr. Monaghan said, "We need a signal from government through policy how demand becomes stimulated. We are looking to stimulate the supply and demand at the same time in Ireland.
"Hydrogen Ireland understand the value proposition of hydrogen and we want to promote the role of hydrogen and related technologies. We can work with politicians, stakeholders and indeed communities to achieve this."
Read more: Clean Power Hydrogen delivers Ireland's first electrolyser
Read more: Hydrogen Mobility Ireland releases roadmap
Ian Williamson, President of the European Hydrogen Association and Hydrogen Ireland board member, said, "We are all becoming more environmentally aware, and all realise how hydrogen can be used for things like heating and industry.
"We can learn now from the Northern Netherlands and we will be working on an Irish hydrogen valley project in the coming months.
"Hydrogen will be one of a host of technologies that will work together to reduce emissions. Electrolysers and fuel cells will increase in scale and number to enable more applications, in turn lowering costs.
"Inter-regional energy trading via sustainable hydrogen-based chemicals will also start."
Dr. James Carton, Chair of Hydrogen Ireland mentioned the groups ambitions, stating, "We had our first workshop on hydrogen in Ireland in 2017 with 100 individuals at it, people wanted an association formed.
"In 2019 we formed Hydrogen Ireland; we want it to be a member focused association. We aim to develop reports and white papers as members require them. We hope to establish working groups among the association."
Hydrogen Ireland Association hoping to create hydrogen economy for Ireland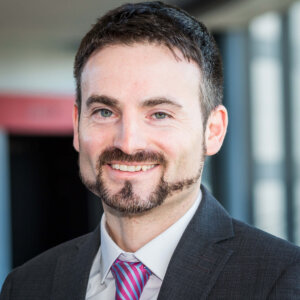 Aiming to promote the role of hydrogen and fuel cells as key components in a future low carbon economy, the Hydrogen Ireland Association was launched in March 2019.
Borne out of frustration with seeing progress for hydrogen across Europe but very little happening in Ireland, the association brings together industry, universities, research institutes and policy makers to create a voice and forum for the hydrogen community on the island of Ireland.
Under the overarching umbrella of the European Hydrogen Association and Hydrogen Europe, Hydrogen Ireland will raise the profile of hydrogen and drive policy change, helping to secure clean sustainable energy for Ireland.
Want to continue reading? Click here.