Hydrogen fuel cell vehicle infrastructure has been provided a huge boost in the US having been included in the House Energy and Commerce Committee's approved $150bn Clean Electricity Performance Program (CEPP).
With hydrogen refuelling infrastructure included within the funding, the US will see refuelling equipment provided the same amount of rebate funding as direct current fast charging equipment.
Read more: FCHEA: Northeastern US set to be the next big market for hydrogen
Read more: Symbio hydrogen fuel cell systems to enter the US market
As well as this, hydrogen fuel cell refuelling equipment will additionally be eligible for a rebate of 75% of applicable expenses.
The funding is being provided to boost clean mobility with hydrogen technology being given parity with battery electric vehicle charging equipment.
It is hoped that this could provide a foundation to implement suitable infrastructure for the wider adoption of hydrogen fuel cell vehicles across the US.
North America's hydrogen highway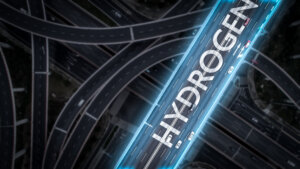 It's 2004 and Arnold Schwarzenegger, then governor of California in the US, has just pulled up at the University of California, Davis's (UC Davis) new hydrogen station in a fuel cell car. It's the first publicly accessible station in California and Schwarzenegger refuels the hydrogen-powered car becoming the first member of the general public to use it. Declaring "this starts a new era for clean California transportation", Schwarzenegger then signed an executive order to create a hydrogen transportation network throughout California by 2010 – a 'hydrogen highway'.
Whilst California has very much been the frontrunner for hydrogen station and fuel cell electric vehicle (FCEV) deployments, today that 'hydrogen highway' just stretches outside of the sunshine state and into the wider nation, with some stations available in Canada too.
Want to continue reading? Click here.