The final and busiest session of the day here at H2 View's North America Hydrogen Summit looked at Fuelling the Mobility Market.
Michael Hursh, General Manager at AC Transit, which released a report with Stanford University that discussed the company's buses, broke into the immediate challenges facing the hydrogen mobility market.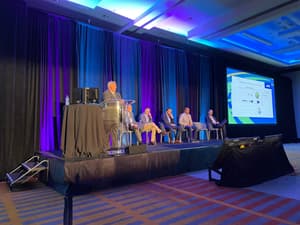 Hursh told the summit, "There's not enough hydrogen saturation in the market. Right now, we need hydrogen to be $5 per kilogramme or we're not going to make it.
... to continue reading you must be subscribed