South Korean-based Lotte Chemical has unveiled its 2030 hydrogen growth roadmap which outlines the company's intentions in accelerating hydrogen adoption and an investment of ₩4.4 trillion ($3.8bn) by 2030.
Released today (July 13), the "Every Step for H2" roadmap establishes the goal of supplying 30% of domestic hydrogen demand along with achieving carbon-neutral growth by 2030.
This is expected to be achieved through an investment of about ₩4.4 trillion ($3.8bn) in several stages by 2030; this will help attain sales of ₩3 trillion ($2.6bn) and an operating profit rate of 10%.
Read more: South Korea's hydrogen market will almost double in size from £9.1bn in 2020 to £17.3bn by 2030, says new report
 The hydrogen roadmap will look to materialise the hydrogen business goal and direction to achieve carbon neutrality by 2040 following carbon-neutral growth in 2030, and to increase the sales of eco-friendly businesses while also reducing environmental impact substances.
Core competencies have been identified such as large-scale consumers, mass hydrogen supply chain and eco-friendly technology to support the roadmaps targets.
This will support Lotte Group's logistics and distribution infrastructure, large-scale consumers that can utilise fuel cells and turbines on its business sites, and a large-scale holding network that can supply large quantities of hydrogen to refuelling stations and plants.
In addition to this, Lotte Chemical plans to further develop its eco-friendly technological capabilities such as hydrogen tanks, carbon capture technology, and green ammonia pyrolysis.
The group will look to lead the production of clean hydrogen and produce 600,000 tonnes by 2030 with 160,000 tonnes of blue hydrogen produced by 2025 using carbon capture technology.
Read more: KHNP completes 39.6MW hydrogen fuel cell power plant in South Korea
Domestic hydrogen utilisation business is also expected with the Ulsan fuel cell power plant expected to start operation in 2024 with a further 50 hydrogen refuelling stations planned by 2025.
By 2030, this figure is expected to grow to 200 by 2030 helping to support the formation of hydrogen mobility.
Lotte Chemical also aims to mass-produce 100,000 hydrogen tanks by 2025 with this to grow to 500,000 hydrogen tanks in 30 years that will be applied to hydrogen cars and commercial vehicles.
Hwang Jin-goo, CEO of Lotte Chemical's basic materials business, said, "From the perspective of preemptive investment, we want to promote infrastructure construction without any setbacks in the early stages.
"We will provide timely supply to each application sector so that people can use eco-friendly consumption without worrying about carbon.
"I hope that the green circulation ecosystem led by Lotte Chemical will contribute to our eco-friendly and prosperous life."
Interview: South Korea hydrogen economy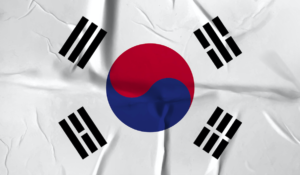 Although South Korea faced one of the world's largest initial outbreaks of Covid-19 outside of China, it managed to flatten the epidemic curve quickly, and without imposing a nationwide lockdown. It responded so quickly in fact that the country has seen little disruption, even managing to put into operation three new hydrogen stations in the first quarter of 2020, with 37 more planned for this year.
Whilst China and Japan are at the forefront of hydrogen infrastructure buildouts in the Asia-Pacific region, and many of the headlines, South Korea has its own ambitious plans. The South Korean Government sees hydrogen as a new engine for economic growth and central to the country's shift to a low-carbon economy in the long-term. 
Want to continue reading? Click here.