Mauritania could benefit from a new large-scale 10GW green hydrogen project being developed by the Government of Mauritania and Chariot Energy under a memorandum of understanding (MoU).
The basis of this agreement is to turn the African nation into a world leader in the production of green hydrogen with up to 10GW in capacity expected from 'Project Nour'.
Project Nour will significantly benefit from Mauritania's world class solar and wind resources, a key component in the production of green hydrogen, which could allow the nation to produce some of the cheapest green hydrogen around the world.
Read more: South Africa could tap into export potential of $100bn with new hydrogen valley
Read more: West Africa could be capable of producing 1500x Germany's 2030 green hydrogen demand
This could make Africa and the nation a main producer and exporter of the clean energy carrier to worldwide markets, such as Europe, with the demand for green hydrogen set to surge in the coming years.
To achieve this ambitious goal, Project Nour has been given exclusivity over an onshore and offshore area which totals approximately 14,400km2 to carry out a pre-feasibility and feasibility study.
It is expected that this will explore generating electricity from solar and wind resources that can be used in electrolysis to split water to produce green hydrogen.
The next step will be to carry out a partnering process in hopes of developing a word-class consortium to carry out the project.
Minister Abdessalam Ould Mohamed Saleh of Mauritania's Ministry of Petroleum, Mines & Energy, said, "Developing Mauritania's green hydrogen industry promises to bring a combination of environmental, economic and social benefits to our country.
"We have the potential, and desire, to be a world leader in the field of hydrogen production from renewable energy sources. The Ministry is pleased to have signed this agreement with Chariot and hopes for a long and rewarding partnership."
Adonis Pouroulis, Acting CEO of Chariot, said, "I am very excited by today's announcement of this agreement with the goal of quickly realising the potential of green hydrogen.
"In Mauritania, Chariot has a history of previous significant investments and bringing in world-class partners to projects, and we are looking forward to working with the Government of Mauritania again to fast-track Project Nour.
"This is a potential large new market, set to bring multiple benefits to all parties and deliver positive impact to Mauritania.
"We thank the Government of Mauritania for the opportunity to partner with them on what we believe will be one of Africa's largest projects of its kind and look forward to providing updates regarding the near-term pre-feasibility study and beyond."
African Hydrogen Partnership on Africa's hydrogen opportunity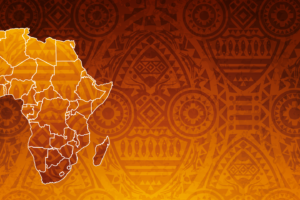 Scaling up the production and distribution of green hydrogen is widely seen as the biggest driver of cost reduction. But high renewable electricity prices are the single biggest factor in the cost of producing green hydrogen.
A report by Capgemini, Fit for Net-Zero, says the cost of green hydrogen today is around €6/kg, which means it's not yet cost competitive with fossil alternatives. $1.5-2/kg is seen as the optimum price of green hydrogen in the future, but in order to produce low cost, price competitive green hydrogen within the next five to 10 years, regions with strong winds and solar radiation, large mineral resources, water and shorelines towards all continents, space and flexibility are needed.
Several large regions in Africa offer this combination, and the African Hydrogen Partnership (AHP) was started in 2019 to lay the foundation for establishing hydrogen economies and societies in the region. 
Want to continue reading? Click here.