Industry and policy makers must target 'six unlocks' to ensure hydrogen realises its full potential, according to new McKinsey research.
Delivering a presentation at COP27, McKinsey forecasts that hydrogen demand will reach 660m MT by 2050, accounting for 22% of global energy demand.
It highlighted three key areas, across production, midstream and offtake, where there is much work ahead.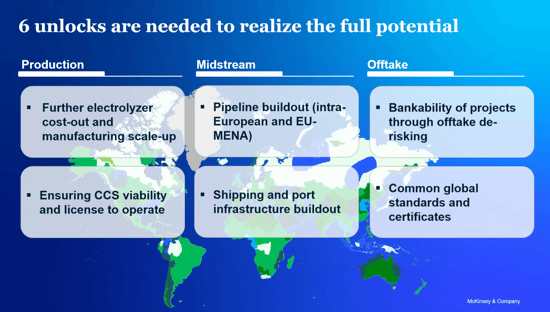 ... to continue reading you must be subscribed