Nikola Corporation has taken another step forward in the deployment of its hydrogen and battery- powered trucks, having announced Quinn Company as its latest dealer in the state of California.
An on-highway truck service and construction equipment provider, Quinn Company will offer Nikola's vehicles in 15 locations across Southern California – a move that will both benefit Nikola's sales and California's zero-emissions vehicle regulations.
Read more: Only zero emission car sales in California by 2035
On the news, Pablo Koziner, Nikola's President of Energy and Commercial, said "Given California's ambitious forward-looking goals to transition to zero-emission vehicles, our dealer development team has been highly focused on securing best-in-class dealer coverage to support customers in this highly progressive environment.
"With over 100 years of experience, Quinn Company has a deep understanding of how important exceptional sales and service is to the customer. We are thrilled to add Quinn Company to our growing sales and service dealer network."
Nikola said it wants to continue building its dealership network to secure customer coverage from coast to coast.  The zero-emission vehicle manufacturer now has secured over 100 dealership locations.
Nikola Motor: A passion for zero emission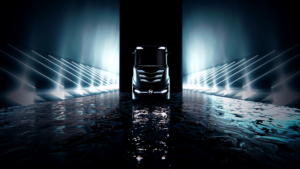 Founded in 2015 in Utah, Nikola Motor is rapidly becoming one of the most talked about vehicle manufacturers in North America and across the globe.
With a product portfolio that aims to vastly reduce carbon emissions, mainly in the truck and offroad transportation sector, Nikola's focus on hydrogen fuel cell and battery innovations is ahead of the game, grasping the interest of many.
Today, as a large amount of zero emission vehicle news floods headlines, a lot of news in the states refers to Nikola Motor's fuel cell innovations, especially as orders for its Badger electric-hydrogen pickup truck continue to flood in and the interest for the company's other vehicles continue to grow.
Want to continue reading? Click here.