Plug Power has appointed David Mindnich, the man who spearheaded operations for Tesla's Gigafactory, as its new Executive Vice-President of Global Manufacturing to lead the modernisation of the company's global manufacturing facilities to support the hydrogen market.
Announcing the hire today (July 22), Plug Power said Mindnich will be responsible for creating process efficiencies and transforming the company's operations. He will also utilise his experience with high-volume global manufacturing, process improvement and automation to boost Plug Power's operations.
Welcoming Mindnich to the team, Andy Marsh, CEO of Plug Power, said, "David Mindnich's deep experience in manufacturing and operations will serve as a resource will serve as a resource for Plug Power as we expand our capabilities and global footprint.
"We are thrilled to have David's expertise as we continue to grow our team and customer base."
Prior to Plug Power, Mindnich spent the last five years in several different roles at Tesla's Gigafactory in Nevada. Most recently, he served as senior director of operations where he oversaw a team of 5,000 employees at the world's largest battery and powertrain manufacturing facility.
On his appointment, Mindnich, said, "I'm honoured to join Plug Power at a time when more businesses are looking for clean hydrogen energy solutions.
"As a leader on Plug Power's management team, I'll work to strategically grow the company's manufacturing operations, transitioning from mid to high volume through automation, to cater to this increasing demand."
The Story of Plug Power
Want to find out more about Plug Power and its role in the hydrogen market? H2 View's Molly Burgess interviewed Andy Marsh, CEO of Plug Power, in an exclusive interview.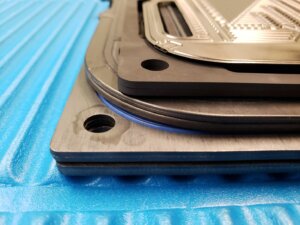 When Andy Marsh, CEO and President of Plug Power, first stepped foot through the company's factory doors in 2008, he never imagined he would be running a business that supplies the likes of Amazon and Walmart 13 years later, and a business that is on track to achieve $1bn in revenue by 2024.
Whilst success is strongly something that Plug Power oozes, the US fuel cell specialist's triumph is the result of years of hard work; something that Marsh strongly reaffirmed when he recently sat down with H2 View. "Plug has not been an overnight success; it's been a 25 year-long journey," he said.
Want to continue reading? Click here.