The Port of Newcastle in New South Wales, Australia, is set to receive a huge boost in developing a 40MW hydrogen hub with the Australian Renewable Energy Agency (ARENA) investing $1.5m to support the project.
Unveiled today (Nov 8), the funding will support a feasibility study led by both the Port of Newcastle and Macquarie's Green Investment Group with it set to determine a range of potential uses for green hydrogen in mobility, bunkering, energy production and industrial applications.
Read more: Australian Government expands functions of ARENA; hydrogen a focal point
Read more: Australia: ARENA supports three major renewable hydrogen projects with $100m
With Newcastle ideally situated to cater for the growing demand for hydrogen, this project could turn Australia's largest port on the East coast into a key, central hydrogen hub for both domestic use as well as exportation for the Asian markets.
A key factor of the study will be to investigate the scaling up of hydrogen production for export with stage on including a 40MW electrolyser with a future staged scale up to reach 1GW and able to produce 150,000 tonnes of hydrogen per year.
ARENA has said that the project will significantly contribute to the country's $2 per kg of hydrogen production target supplying competitively price hydrogen across markets to support decarbonisation of industry and transportation.
Darren Miller, CEO of ARENA, said, "We're excited to be a part of this feasibility study which presents an opportunity to accelerate the diversification of Port of Newcastle which is crucial as Australia starts its journey to net zero by 2050.
Newcastle is an ideal location for this project due to existing infrastructure and skilled workforce, both of which will be so important as we scale up.
"With the backing of Macquarie's Green Investment Group, Newcastle could become a hub for the production and use of hydrogen for domestic and export opportunities for Australia."
Scott Morrison, Prime Minister of Australia, said, "Newcastle is the biggest port on the east coast, with 50% of its capacity available for future industry development making it a great asset for the region to become one of the seven Clean Hydrogen Industrial Hubs my government is delivering.
"Not only does it have the highly skilled workforce and natural resources to sustain a hydrogen industry, the Port also has existing export routes to the important markets of Japan and Korea.
"We're committed to developing a world-leading hydrogen industry while providing investment and growth opportunities for our communities like Newcastle and the Hunter."
Australia unveils hydrogen technology cluster network to accelerate development and commercialisation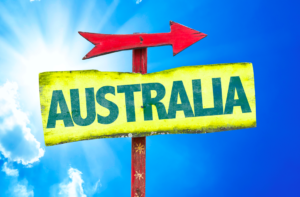 Australia will establish a hydrogen technology cluster in every state and territory as the country takes steps to unlock its potential and create a globally competitive hydrogen industry.
A network of 13 regional clusters has been unveiled today (1st Feb) by National Energy Resources Australia (NERA) as part of a drive to establish a nationwide hydrogen cluster. NERA said the national cluster, which would operate as a virtual network, will establish a global identity and a recognised brand for Australian hydrogen technology and expertise.
It will also aid the development of the hydrogen supply chain, reduce overlaps and identify gaps in the development, deployment, and commercialisation of new hydrogen focused technologies.
Want to continue reading? Click here.