Queensland, Australia could be shipping 120,000 tonnes of renewable hydrogen to South Korea in the next decade.
Unveiling such plans today (September 7), the Australian state said that it wants to develop a renewable hydrogen facility at Sun Metals' zinc refinery in Townsville, Queensland.
A newly inked Memorandum of Understanding (MoU) between the Port of Townsville and Ark Energy formalised the ambitious plans and will carry out a feasibility study for the development.
Minister for Energy, Renewables and Hydrogen Mick de Brenni has welcomed the project, stating, "The Palaszczuk Government's economic recovery plan is all about creating more jobs and more industries.
"That's exactly what we'll see in North Queensland as a major hub in the Queensland hydrogen supply chain.
"We've back Sun Metals with a $5m Hydrogen Industry Development Fund grant to kickstart hydrogen production in the North.
"Now, through partnership like this on, Queensland hydrogen will help decarbonise the world and create decent, secure jobs for regional Queenslanders.
"Our key strategic advantage in Queensland in our state-owned ports."
Minister for Resources and Member for Townsville Scott Stewart said the Port of Townsville was a key piece of infrastructure when it comes to developing hydrogen exports.
The Government Hydrogen Champion and member for Mundingburra Les Walker also supports the development, stating it is a major step for growing the industry for Townsville.
The hydrogen market and opportunity in Oceania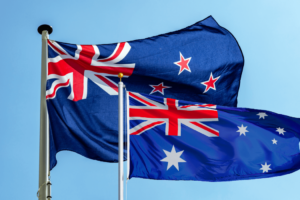 Hydrogen is poised to fulfil its potential as a clean alternative to hydrocarbons in the global pursuit of decarbonisation to address climate change. Australia and New Zealand are both investigating the most appropriate applications and transition pathway for hydrogen within their energy systems and economies, making best use of their existing natural, social, cultural, human and financial resources.
Want to continue reading? Click here.