UK-based Wales & West Utilities (WWU) has published a new report which offers five recommendations for safeguarding the switch to domestic hydrogen to ensure that all customers are supported through the transition.
The report, Inclusive Innovation – Safeguarding the Switch to Domestic Hydrogen, has acknowledged that the UK Government is exploring the possibility of switching some homes from natural gas as part of a wider effort to reach Net Zero.
However, WWU has identified consumer concerns including cost anxiety and risk of accident or injury, as well as establishing further challenges that may arise in the deployment of hydrogen on a larger scale across the UK.
It reads, "A transition to hydrogen will present a range of challenges that need to be managed with care. The diverse and dynamic nature of vulnerability, and the subsequent barriers that this can cause an individual, mean that designing a catch-all process may be an unrealistic ambition at this stage.
"The measures discussed in this report should therefore be considered as a foundation for the level of support networks will have to provide in the forthcoming domestic hydrogen trials."
H2 View understands the report will be used to inform the customer engagement strategy for the Redcar Hydrogen Community where WWU and Norther Gas Networks (NGN) have partnered to deliver a detailed proposal for up to 2,000 properties in the area to be heated by locally produced hydrogen.
Read more: North Yorkshire one step closer to its hydrogen pipeline ambition
As part of the report, the utilities provider has produced a blueprint for a proposed process to transition customers to hydrogen from natural gas in a safe way.
In its conclusion, the report makes five recommendations to ensure that consumers are made to feel at ease with any trials or wider transitions introducing the clean energy carrier into their homes:
Communication campaigns should be clear and transparent; potential for any disruption associated with a conversion to domestic hydrogen is high. Campaigns will have to make clear how it will adequately support a range of needs. Failure to disclose information upfront will cause and potential fallout, damaging any broader ambitions.
A broad range of measures should be made available; It is necessary to have a wide variety of offerings to cover a broader range of eventualities, which could require deviating from the usual offerings at times to provide a bespoke solution.
Work closely with the affected community and maximise the value of the resources at disposal; how well organisations such as local support services, national and regional services, will influence how well the gas distribution networks can perform. Working closely will result in a smoother transition.
Look for vulnerabilities at every opportunity; to minimise the possibility of overlooking the additional needs of an individual, every consumer touch point should be considered an opportunity and utilised to explore and identify any additional needs a consumer may have.
Recognise that no matter what, consumers will still face challenges; any disruption to people's daily routines will always cause some degree of anxiety and stress. It is important therefore that great patience and understanding is shown throughout the process to ensure the best possible experience.
In June (2022) the UK Government received calls from the Institute of Gas Engineers & Managers (IGEM) to mandate hydrogen ready boilers in light of a report from the Climate Change Committee (CCC), which said the Government's policies fail in the delivery of programmes towards meeting the nation's climate goals.
Read more: Calls for UK to mandate hydrogen-ready boilers in wake of report
Is hydrogen for heating dead? Questions raised at the FT Live Hydrogen Summit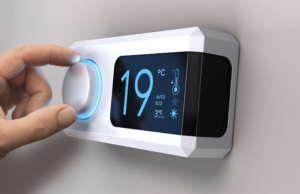 During the Heating with Hydrogen session, Clementine Cowton, Director of External Affairs at Octopus Energy told the summit that consumer dynamics will mean hydrogen may not have a place in our homes.
Cowton said, "I think lip service is being paid to hydrogen for heating, but the reality is that the heating-building strategy was a heat pump strategy with a bone thrown to the hydrogen industry to keep them quiet.
"Octopus recently built 100 homes which have zero bills, and that's because they've got a heat pump, solar panels and batteries.
"Once you've proved the concept of zero bill home, you should never be connecting any new home to the gas network ever again. That means that gas networks are a dwindling asset…
Want to keep reading? Click here.