Saga Pure has announced today (June 29) the acquisition of a 29% stake in Hyon AS, a group with a strong position in maritime hydrogen solutions.
With the subsequent transaction, Saga Pure, Nel ASA and Norwegian Hydrogen AS now hold equal shareholdings in the company.
Hyon has built a strong position within the maritime sector since 2017 and, going forward, will look to further develop and commercialise hydrogen and bunkering solutions for harbours.
Bjørn Simonsen, CEO of Saga Pure, said, "Sustainability is at the top of the agenda within the maritime sector, and hydrogen will play an important role in the future, maritime fuel mix.
"An entirely new value chain needs to be developed, and a key part of that is transferring hydrogen from the harbours to the vessels.
"Hyon is currently developing solutions for production and fuelling of hydrogen ships and we look forward to be an active part of the further development of these solutions."
Jens Berge, CEO of Norwegian Hydrogen AS, said, "There is a strong demand for green hydrogen in the near future, and we are developing a robust infrastructure for both heavy road transport and maritime sector.
"Joining a group of strong partners in bringing Hyon forward as a key solution- and technology provider makes a lot of sense to us."
Take 5: An interview with… Bjørn Simonsen, CEO of Saga Pure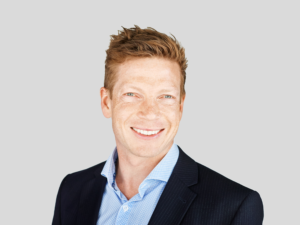 After more than six years in the company, I've gotten used to talking about things from a Nel perspective also – it's truly been an adventure in all regards.
So, I actually got my new job pretty much the same way as I got the one in Nel – it came flying over the table – and from the same person; Øystein Stray Spetalen, one of the most successful investors in Norway. When I joined Nel in 2014 the company had just been acquired by Øystein & team, and they wanted me to help them develop the company and explain hydrogen to the investors out there.
With Saga Pure, it's also small beginnings now, as it was when I joined Nel – interestingly enough it was called Saga Tankers until recently, focusing, as the name implies on stuff which is anything but renewable.
Want to continue reading? Click here.