A council in the Scottish Highlands has launched a new hydrogen generation and fuelling Dynamic Purchasing System (DPS) in a move it hopes will encourage uptake of fuel cell electric vehicles (FCEVs) and help other authorities in the UK decarbonise transport.
In what the Highland Council says is the first of its kind available for the public sector, the new DPS provides a quick, compliant and simple solution to procuring the latest low and zero carbon hydrogen infrastructure, with access to key suppliers at the forefront of hydrogen generation and fuelling technology.
The scope covers a variety of temporary and permanent infrastructure solutions ranging from mobile refuelling solutions, mini hydrogen dispensers, self-contained hydrogen refuelling units, on-site stored hydrogen containers, hydrogen refuelling stations and hydrogen production plants including regional hubs.
The ongoing hydrogen supply for vehicle fuelling category includes; grey, blue, and green hydrogen, and also hydrogen produced from nuclear (Pink) sources.
The Highland Council has teamed up with The Procurement Partnership Ltd (TPPL) to launch the hydrogen DPS.
Keith Sergison, TPPL's Business Development Manager for Scotland, said, "This procurement solution is a major step forward in allowing public sector bodies to access a compliant and competitive route to market in support of the decarbonisation of their current vehicle fleets.
"Promotion of the UK Government's hydrogen strategy and the road to net zero has been a major influence in the decision to create this unique solution."
By 2030, hydrogen could play an important role in decarbonising polluting, energy-intensive industries like chemicals, oil refineries, power and heavy transport by helping these sectors move away from fossil fuels.
The resulting UK-wide hydrogen economy could be worth £900m and create over 9,000 high-quality jobs by 2030, potentially rising to 100,000 jobs and worth up to £13bn by 2050.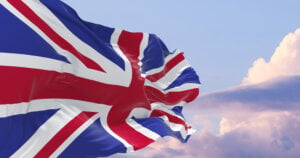 First-ever UK Hydrogen Strategy aims to create a hydrogen economy worth £13bn by 2050
The UK Government has on August 17 released its highly anticipated, first-ever hydrogen strategy that aims to build a hydrogen economy worth £900m ($1.2bn) by 2030, with this expected to rise to £13bn ($17.94bn) by 2050.
Heavy emphasis has been made on decarbonising pollution heavy industries such as chemicals, oil refineries, power and heavy transport.
The strategy will support these sectors in moving away from fossil fuels with low-carbon hydrogen initially set to be used to create opportunities for UK companies across the industrial heartland.
Continue reading here.