Siemens Energy and Messer Group have submitted three hydrogen applications, totalling 70MW in electrolyser capacity, to the Spanish Government for the Tarragona chemical complex.
The plans are part of a new cooperation agreement between the two firms announced today (23rd April) that will additionally see the Siemens and Messer work together on future green hydrogen projects between the five to 50MW range for industrial and mobility applications.
It is believed this will help achieve the most economically viable operations possible whilst also maximising cost efficiency and the utilisation of all co-products in an integrated hub concept at the Tarragona chemical park, northeastern Spain.
The chemical industry in Tarragona, one of Europe's largest chemical parks, has identified renewable hydrogen based on electrolysis as an essential solution in replacing fossil fuels from its operations.
Messer Ibérica operates a pipeline network in the chemical park which will allow for a steady supply of oxygen to be utilised for the electrolysis projects.
Read more:Spanish Hydrogen Roadmap approved
These projects are fundamental to the Spanish Government's priority of decarbonisation and, with the release of Spain's hydrogen roadmap, it has put the nation at the forefront of hydrogen developments in Europe.
Stefan Messer, Owner and CEO of Messer Group, said, "We are focused on developing technologies that make our customers' production processes safer, more efficient and eco-friendlier, including clean hydrogen applications in industry and in mobility."
Christian Bruch, CEO of Siemens Energy, said, "Green hydrogen will be one important lever to develop sustainable solutions, especially in hard-to-abate sectors of industry and mobility.
"For us it is important to drive the development of a hydrogen economy in partnerships and I am grateful for the trust of the Messer Group to realise projects jointly."
Building a green hydrogen economy in the UAE – An interview with Siemens Energy
H2 View Editor, Joanna Sampson, conducted an exclusive interview with Manuel Kuehn, Head of Siemens Energy, New Energy Business in the Middle East.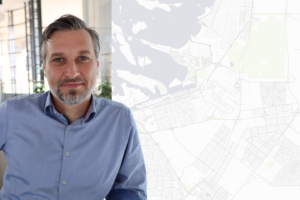 Sustainability, innovation and transformation are three words that sum up Siemens Energy in a nutshell. More than just an energy technology company, Siemens Energy is committed to making sustainable, reliable and affordable energy possible, through its global team of more than 91,000 employees across 90 countries.
On its quest to reshape the energy of tomorrow, and with a 150-year legacy rich in innovation, the Hydrogen Council member is pushing the boundaries of what is possible. Spun off from parent global technology giant Siemens in September 2020 – in what was Germany's largest ever spin off, Siemens Energy strives for sustainability in its decarbonisation journey, innovation centred on future technologies, and transformation among its future focused offerings, portfolio and mindset.
Want to continue reading? Click here.