Siemens Smart Infrastructure has started construction of an 8.75MW hydrogen production plant – and it's believed to be one of the largest green hydrogen projects in Germany.
At a ground-breaking ceremony in Wunsiedel, Germany last week (July 9), Siemens said the facility will produce up to 1,350 tonnes of hydrogen annually using only renewable energy, such as from solar or wind power.
Siemens Smart Infrastructure is the general contractor for the entire plant, with Siemens Financial Services (SFS) participating in the equity financing as well as holding a share of 45% in the operating company WUN H2 GmbH.
The plant will be constructed at Wunsiedel Energy Park and connected to the existing Siemens battery storage facility and adjacent industrial enterprises.
Commenting on the development, Professor Dr. Ralf Thomas, CEO of Siemens, said, "Converting our energy supply to new, climate-neutral energy sources is one of the main objectives of the energy transition. Hydrogen plays a key role in this.
"In this respect, Wunsiedel, with its existing distributed energy system and the use of digital technology, is a lighthouse project for a sustainable energy future."
Dr. Philipp Matthes, Managing Director of WUN H2 GmbH, added, "WUN H2 is a pilot project for Germany that will demonstrate innovative technology in practice and ultimately prove the feasibility of industrial production of green hydrogen.
"Our concept is scalable and can easily be transferred to other locations. If every city had its own hydrogen plant, the energy transition would already be much further along."
Present at the ground-breaking ceremony was Minister of Economic Affairs Hubert Aiwanger, as well as the Minister of Environmental Affairs Thorsten Glauber.
Speaking at the event, Minister Aiwanger, said, "The WUN H2 project is an important contribution to implementing Bavaria's hydrogen strategy. Green hydrogen 'Made in Bavaria' demonstrates domestic technological expertise and increases acceptance through local value creation."
Minister Glauber added, "Hydrogen is a key technology on the road to a climate-neutral future. The energy transition will only succeed if there are many innovative approaches like the one pursued in Wunsiedel."
Building a green hydrogen economy in the UAE – An interview with Siemens Energy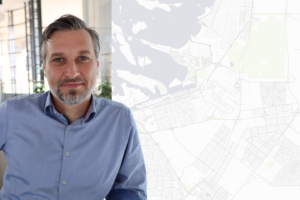 Sustainability, innovation and transformation are three words that sum up Siemens Energy in a nutshell. More than just an energy technology company, Siemens Energy is committed to making sustainable, reliable and affordable energy possible, through its global team of more than 91,000 employees across 90 countries.
On its quest to reshape the energy of tomorrow, and with a 150-year legacy rich in innovation, the Hydrogen Council member is pushing the boundaries of what is possible. Spun off from parent global technology giant Siemens in September 2020 – in what was Germany's largest ever spin off, Siemens Energy strives for sustainability in its decarbonisation journey, innovation centred on future technologies, and transformation among its future focused offerings, portfolio and mindset.
Want to continue reading? Click here.