The North West has been identified as the UK's leading region for green investment and hydrogen according to Net Zero North West's Economic Investment Prospectus released today (July 14).
The prospectus sets out 18 investment cases for a pipeline of long-term and shovel ready green investment projects that showcases how the North West will deliver the UK's first net zero region by 2040.
This has seen a total of £207bn ($287bn) invested in green projects across the North West with some of this figure representing hydrogen.
The green projects will save 38.5 mega-tonnes of carbon dioxide emissions and deliver £207bn ($287bn) of targeted investment which will turbocharge the UK economy by £285bn ($395bn) GVA and safeguard or create over 660,000 jobs.
Read more: £72m secured to transform the North West into a low carbon industrial cluster; hydrogen to play a key role
Read more: North West Hydrogen Alliance boosted by new members
Net Zero North West's prospectus sets out a co-ordinated vision for the region's green industrial revolution with three key aims.
This includes the establishment of a fully integrated net zero industrial cluster by 2040, deliver a region-wide clean energy system, and to build a hydrogen economy that will become the first UK network of hydrogen generation, storage and distribution.
Home to the country's leading hydrogen and carbon capture project, HyNet North West, the region is also unlocking hydrogen as a clean fuel for transportation, including plans for the UK's first plastic to hydrogen facility at Protos in Cheshire.
Carl Ennis, Chairman, Net Zero North West and CEO of Siemens GB said, "The North West is the only UK region that has everything required to deliver the UK's first net zero region by 2040.
"There is no question that we have the vision, geography, expertise and infrastructure to deliver.
"Our strength lies in the unrivalled number of projects already happening on the ground, across hydrogen, renewables, carbon capture, nuclear and more.
"Working with Government, we are committed to real change that will not only level up the country but is critical to reaching the UK's net zero targets.
"Now is the time for action and this prospectus sets out how we will deliver."
Kwasi Kwarteng MP, the Secretary of State for Business, Energy and Industrial Strategy, said, "The North West led the first industrial revolution and today it's leading the new green industrial revolution, bringing jobs and investment to communities across the region as we fight climate change and build back greener.
"We're already seeing this investment flowing, with government funding of £33m ($45m) for hydrogen and carbon capture in the region and just this week, Vauxhall announced a £100m ($138m) investment to build electric vehicles at Ellesmere Port.
"It's clear that if you think Net Zero, you think North West and I'm delighted to be a part of this special launch event and discuss the region's prospects."
You can read the prospectus here.
12 Days of Content: North West Hydrogen Alliance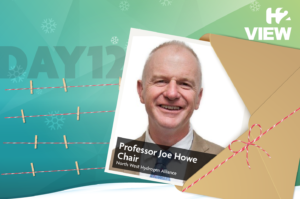 The North West of England is poised to be the UK's primary region for the development of a hydrogen-based economy. The region's reputation as the industrial North – including the necessary industries, academia, innovation, skills and natural assets – means it is in pole position to grasp the opportunity of hydrogen use.
The North West Hydrogen Alliance (NWHA) was set up in 2018 to position the region as the UK leader for hydrogen. It brings together some of the region's largest and most successful organisations, each seeking to develop the North West as the UK's leading hydrogen economy.
Want to continue reading? Click here.