West Africa has been identified by the German Federal Ministry of Education and Research (BMBF) as a climate-friendly powerhouse with huge hydrogen production potential – and the region could be capable of producing 1500x Germany's green hydrogen demand in 2030.
A new project, 'H2 Atlas: Atlas of the Potentials of Green Hydrogen Production in Africa', spearheaded by the BMBF, found with the availability of wind and solar energy, West Africa could produce up to 165,000TWh of green hydrogen annually and, according to the project, 120,000TWh of this could already be produced today for less than €2.50 ($3).
In comparison, green hydrogen in Germany currently costs around €7 ($8.56) to €10 ($12.23) per kilogram.
With the project lasting from 2020 to 2022 and €5.7m ($6.9m) invested, the feasibility study looks to identify suitable locations for green hydrogen production and then also test the production, transportation and processing of Green Hydrogen in Africa.
Read more: South Africa could tap into export potential of $100bn with new hydrogen valley
The first results for the 15 West African Economic Area (ECOWAS) countries show that three quarters of the land area of ​​West Africa is suitable for wind turbines with electricity production costs only about half of the comparable costs in Germany.
In addition, photovoltaic systems can be operated economically on approximately one third of the country's area.
To support green hydrogen development in Africa, a new master's graduate program on green hydrogen technology will begin in September 2021 to train scientific specialists in the region.
Around 180 students will be trained in the first three runs with the program running at four universities in Côte d'Ivoire, Niger, Senegal and Togo; one semester during the master's takes place as a semester abroad and a practical semester in Germany.
Read more: Sasol seizes the hydrogen opportunity; signs two contracts for a hydrogen mobility ecosystem and sustainable aviation fuels
Anja Karliczek, Federal Research Minister, highlighted that the "first results of the BMBF project 'Green Hydrogen Potential Atlas' has revealed immense potential for a partnership between Germany and West Africa with the region have the potential to generate up to 165,000TWh of green hydrogen per year.
"This is about 1500 times the projected hydrogen demand of Germany for 2030 outlined in the National Hydrogen Strategy with the region already sufficient enough today to cover Germany's electricity needs 300 times."
"This is a win-win situation with Africa able to supply itself with energy and benefit from hydrogen exports whilst Germany covers its needs for green hydrogen and benefits economically from technology exports."
Dr. Stefan Kaufmann, Member of the Bundestag and Innovation Officer for Green Hydrogen, said, "The potential atlas shows: In the ramp-up of a green hydrogen economy, West Africa has enormous opportunities to build a sustainable energy system and new value chains.
"We want to jointly use these opportunities presented by technological progress. Our goal is to make cooperation with our African partner countries a real win-win for everyone involved.
"In my numerous conversations, I sense a great deal of creative drive and a spirit of optimism. We want to bundle this creative power in the coming months and years."
African Hydrogen Partnership on Africa's hydrogen opportunity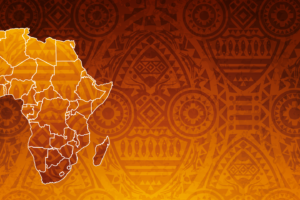 Scaling up the production and distribution of green hydrogen is widely seen as the biggest driver of cost reduction. But high renewable electricity prices are the single biggest factor in the cost of producing green hydrogen.
A report by Capgemini, Fit for Net-Zero, says the cost of green hydrogen today is around €6/kg, which means it's not yet cost competitive with fossil alternatives. $1.5-2/kg is seen as the optimum price of green hydrogen in the future, but in order to produce low cost, price competitive green hydrogen within the next five to 10 years, regions with strong winds and solar radiation, large mineral resources, water and shorelines towards all continents, space and flexibility are needed.
Several large regions in Africa offer this combination, and the African Hydrogen Partnership (AHP) was started in 2019 to lay the foundation for establishing hydrogen economies and societies in the region. After a successful first conference in February 2020, the AHP was incorporated as a non-profit association in November 2020.
Want to continue reading? Click here.