After disrupted travel due to industrial action in France, H2 View took to Paris for Hyvolution 2023.
In an industry where 'scale' is regularly at the forefront of conversations, the venue of Porte De Versailles saw over 400 exhibitors from across the European hydrogen value chain gather under one roof, to showcase technology and solutions for the ever-growing market.
Technology manufacturers, policymakers, and trade associations alike were welcomed for the two-day event, offering a detailed cross section of the European landscape and challenges that may lay ahead in its hydrogen developments.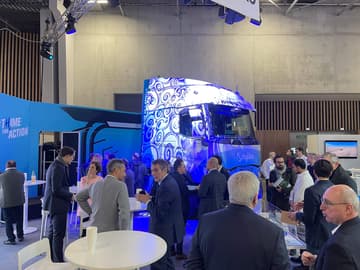 A range of some of the newest, most exciting hydrogen products were on display, from H2 Motronics' hydrogen-powered motorcycle, Hyliko's heavy goods vehicle (HGV), to Stellantis' light commercial vehicles, as well as key components required for the hydrogen ecosystem.
... to continue reading you must be subscribed