With the German Federal Government making huge strides in accelerating hydrogen adoption, it is set to provide €55m ($65m) of funding for ArcelorMittal's hydrogen-based direct reduced iron plant (DRI).
Hydrogen is set to be utilised in this unique demonstrator plant with the clean fuel to be used as a chemical agent to reduce iron ore in DRI.
Should this demonstrator plant be successful, it could potentially pave the way forward for hydrogen to be implemented into ArcelorMittal's steelmaking process meaning its product will be free of carbon.
Read more: ArcelorMittal to transition two German steelmaking plants to green hydrogen
Read more: ArcelorMittal commits to hydrogen
The hydrogen utilised in this process is expected to be sourced from separation of waste gas within a Hamburg plant with green hydrogen, when affordable and available in sufficient quantities, will be used.
With the Federal Government expressing its intention to provide €55m ($65m) of funding for the construction of the plant, the next step will be for the European Commission to approve the funding before production can start in 2025.
The plant is part of a wider Steel4Future strategy which involves the conversion of four of ArcelorMittal's German plants to allow the production of zero emissions steel in the future.
Dr. Uwe Braun, CEO ArcelorMittal Hamburg, said, "With the intended plant, for the first time we will be able to produce 100,000 tonnes of DRI for steel production using hydrogen – as early as 2025.
"Our project thus contributes to the goal of greenhouse gas reduction and a low-carbon economy. The technology is also directly transferrable and shows how other steelworks in our group – like Bremen and Eisenhüttenstadt – can convert to zero carbon-emissions steel production processes.
"But one thing is clear – the production of low or zero carbon-emissions steel is significantly more expensive than traditional steelmaking methods. When it comes to these challenges, we continue to rely on political support to create the appropriate framework conditions.
"The German Government's intention to provide funding helps our project and we are very grateful for this. Now we need approval from the European Commission so that words can be followed up with action."
HYBRIT – A journey toward fossil-free steel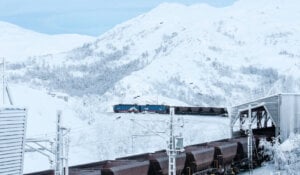 In 2016, SSAB, LKAB and Vattenfall joined forces to create HYBRIT – an initiative that endeavours to revolutionise steelmaking.
HYBRIT (Hydrogen Breakthrough Ironmaking Technology) aims to replace coking coal, traditionally needed for ore-based steelmaking, with hydrogen. The result would be the world's first fossil-free steel production technology, with virtually no carbon footprint.
During 2018, work started on the construction of a pilot plant for fossil-free steel production in Luleå, Sweden. The goal is to have a solution for fossil-free steel by 2035. If successful, the HYBRIT project alone could reduce Sweden's carbon dioxide (CO2) emissions by 10% and Finland's by 7%, respectively. Here, we take a look at this important effort to decarboninse the business of steelmaking and the fundamentals behind the HYBRIT project.
Continue reading here.