Plans for what is believed to be Australia's first ever hydrogen valley, located in New South Wales' Hunter region, have taken a big step forward.
Project lead, Energy Estate, today (June 7) confirmed Enosi as the official certification partner for the Hunter Hydrogen Network (H2N) project, which will include large-scale hydrogen production, transportation and export projects to enable the development of a hydrogen economy in the region.
Read more: Hydrogen valley plans unveiled for New South Wales, Australia
An Australian energy company, Enosi will now work with the relevant certifying authorities to ensure all aspects of certification for the major hydrogen development are met.
Commenting on Enosi's involvement, Vincent Dwyer, Principal at Energy Estate, said, "A core element of delivering green hydrogen and green feedstock is certifying that the electricity used in the development of those products is matched against electricity generated from known renewable energy sources.
"Enosi's PowerTracer Platform can validate the provenance of that electricity right down to half hourly intervals, across the grid, enabling the hydrogen produced to be certified as green."
Steve Hoy, CEO of Enosi, added, "We are very pleased that Enosi's PowerTracer platform can be applied meaningfully in the emergence of "green hydrogen" as a future fuel source and feedstock.
"Engaging with the Hunter Hydrogen Network on its energy provenance builds on other data-driven energy solutions we are working on in the Hunter, including the Beehive Project – a shared community battery in the Hunter – and globally with EnergyTag, a European group looking to set international standards for certifying hourly energy provenance."
The hydrogen market and opportunity in Oceania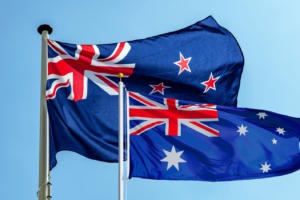 Hydrogen is poised to fulfil its potential as a clean alternative to hydrocarbons in the global pursuit of decarbonisation to address climate change. Australia and New Zealand are both investigating the most appropriate applications and transition pathway for hydrogen within their energy systems and economies, making best use of their existing natural, social, cultural, human and financial resources. 
In September 2019, New Zealand revealed its Green Paper – A Vision for Hydrogen in New Zealand that lays out the role hydrogen can play in the country's economy. While hydrogen produced from fossil fuels and industrial processes (brown, blue and grey) may play a role in the transition of New Zealand's regions and existing industries, the government considers there is greater opportunity for New Zealand in exploring the use of its renewable energy to produce green hydrogen as an alternative fuel for domestic use and for export. 
Two months later (November 2019), Australia released its National Hydrogen Strategy setting out a vision for a clean, innovative, safe and competitive hydrogen industry that benefits all Australians. Australia has the resources, and the experience, to take advantage of increasing global momentum for clean hydrogen and make it the next energy export. There is potential for thousands of new jobs, many in regional areas – and billions of dollars in economic growth between now and 2050. 
Continue reading here.