BayoTech and IMBS Group will develop the UK's first renewable hydrogen project using biomethane from food waste as a feedstock to produce 1,000 kilograms of renewable hydrogen a day.
Inking an agreement for the effort on Monday (May 24), the duo explained that biomethane will be produced from food waste at IMBS' multi-purpose eco-facility. After this step, the biomethane will be converted into renewable hydrogen with BayoTech's modular on-site generation technology.
The transatlantic partnership hopes to have the system online in the first half of 2022.
Commenting on the effort, Steve Jones, BayoTech's Vice-President, Europe, said, "BayoTech is thrilled to be working with IBMS Group on such a ground-breaking project. Using food waste to create zero carbon fuel is an excellent example of regional sustainability.
"This tackles a bottleneck of renewable hydrogen availability in the UK and gives fleet operators immediate access to cost effective, carbon neutral or even carbon negative hydrogen."
Steve Sharratt, CEO of IBMS Group, added, "We are delighted to be working in partnership with the world's leading modular on-site hydrogen generation provider and playing our part in satisfying the increasing demand for carbon neutral and negative hydrogen in the UK.
"We look forward to launching the initial project next year and then rolling it out across multiple UK locations in the next few years to create a national network of carbon negative hydrogen production facilities."
BayoTech and IMBS timed its public debut to support the launch of the CBI's 'Seize the Moment' initiative, an ambitious strategy to build a dynamic, competitive and future-focused economy with a renewed focus on greenhouse gas reduction as the UK recovered from the Covid-19 pandemic.
An exclusive interview with BayoTech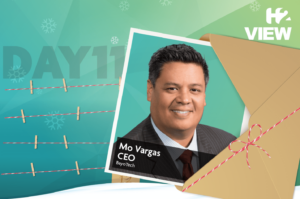 2020 was certainly been a crazy one for on-site hydrogen generation specialist BayoTech. Filled with new partnerships, developments and ventures into new markets, the company has achieved a considerable amount, all whilst fighting the effects of Covid-19.
As part of the next instalment of H2 View's A Christmas Twist: The 12 Days of Content, Mo Vargas, President and CEO of BayoTech talks about some of those ground-breaking partnerships, how the company has dealt with Covid-19 and future plans. 
Read the full interview here.