23 Governments have revealed four new missions, as part of Mission Innovation, that aim to accelerate innovative, clean energy technologies and its application within hard-to-abate sectors with hydrogen included.
The missions will utilise a range of zero-emission technologies to decarbonise sectors including industry and cities by bringing together the top players in the world to accelerate the adoption of clean energy technologies.
Read more: Mission Innovation 2.0 launches to accelerate hydrogen adoption worldwide
Read more: Hydrogen Valley Mission Innovation platform launched, Enapter recognised
The missions are separated into four categories: Urban Transitions Mission, Net Zero Industries Mission, Carbon Dioxide Removal (CDR) Mission, and the Integrated Biorefineries Mission.
Hydrogen is expected to be utilised primarily in the Urban Transition and Net Zero Industries missions.
The Urban Transitions Mission is attempting to reduce the emissions within cities and, by 2030, it is hoped that at least 50 large-scale, integrated demonstration projects will be in place within urban environments.
The Net Zero Industries Mission will tackle the decarbonisation of heavy industries such as steel, cement, and chemicals, all of which have seen the implementation of hydrogen into these sectors.
Because of this, it is expected that hydrogen will be included in both of these missions with previously announced missions already aiming to support the integration of hydrogen into industries.
Countries included with the missions include the European Commission, the US, India, Saudi Arabia, Canada, Australia, Austria, Chile, and the Netherlands.
Jennifer Granholm, US Secretary of Energy, said, "Mission Innovation is all about collaborating across borders and working together to innovate so we can tackle the climate crisis faster.
"These four new missions will turbo-charge key climate solutions and help grow clean energy worldwide, bringing with it unprecedented economic opportunities."
Frans Timmermans, Vice-President of the European Commission, said, "To tackle the climate crisis and reap the benefits of climate action, every country, every company, and every person needs to contribute.
"Mission Innovation mobilises governments to operate with a clear, collective voice, and helps the public sector to work together dynamically with the private sector to develop and scale up clean energy solutions.
"With the European Green Deal, the European Commission is demonstrating how to chart a clear course towards net zero emissions. Together with sharp emissions reductions, innovation gives us a path towards the Paris Agreement.
"We can make clean technologies more accessible for all and provide a platform for all countries to reach net zero."
Will hydrogen take centre stage at COP26?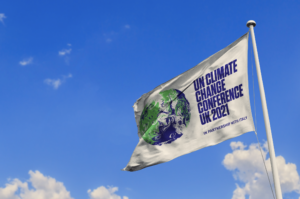 An urgency to decrease worldwide greenhouse gas emissions and promote a healthier, more sustainable way of living are principles that the United Nations Climate Change Conference (COP) hold dearly. Regarded as one of the most significant events around the world in modern day politics, the 26th annual summit, COP26, will hold unprecedented significance on the future with the awakening and consciousness of sustainable practices in the wake of the Covid-19 pandemic.
Taking place at the Scottish Event Campus (SEC) in Glasgow, Scotland, the UK will host the event in partnership with Italy, starting on October 31 to November 12, and will bring together leaders from all around the globe to discuss different aspects of society. One particular focus for this year could well be hydrogen.
Want to continue reading? Click here.