Energy Independence Now (EIN) is set to launch new programmes in 2022, through its DriveH2 initiative, to raise awareness and accelerate the energy transition by utilising hydrogen.
The non-profit organisation recognises the significant potential that hydrogen holds in decarbonising much of the world and, with the group based in the US, it is hoped that the domestic region's hydrogen economy can be developed through the DriveH2 initiative.
H2 View spoke with Brian Goldstein, Executive Director of EIN, in 2022 to find out more about the group's targets and ambitions for the coming year.
Education was a key area to address by the EIN and this recent development is set to support this target with Goldstein telling H2 View, "Hydrogen is such a polarising topic in the US; Americans just want to pick a winner.
"Just like VHS versus Betamax back in the old 'VCR world war', they want to say batteries have already won, game over, why are you even talking to me about fuel cells?
"But at the end of the day, 50% of people in California live in multifamily housing. They don't necessarily have access to a charger, much less a garage or a dedicated parking space.
"We really need to make sure people know that of the two tools in the zero-emission vehicle toolbox, we really need both of them, and EIN even uses them as complementary technologies. We've used our fleet in the past to help reinforce that point."
Read more: H2 View's North American Virtual Hydrogen Summit: Water discharged from LA's sewage treatment plants each day has enough hydrogen to power the entire US transport fleet
This aim will be carried into 2022 with EIN set to spread the message of hydrogen throughout California, with DriveH2 agreeing to attend and collaborate with multiple prestigious events.
These include the Los Angeles Fashion Week (for a 'Sustainable Cars and Fashion' opening night event), the Red Cross Celebrity Golf Classic, an annual star-studded pre-Oscar Gala Event, Pebble Beach Concours d'Elegance, San Francisco Fleet Week, Los Angeles Auto Show, Baja 1000 Race and more.
EIN also revealed to H2 View the significance the DriveH2 initiative could have with channelling momentum for hydrogen throughout communities.
"Hydrogen is really polarising in the environmental community and I feel that the hydrogen community hasn't really engaged the environmental community as much as we need to," Goldstein told H2 View.
"I know that's something that EIN aspires to do better, and something that we're actively working on. But I think it's really important on a global scale. I think there's just been this lack of engagement and dialogue between the hydrogen community and the environmental community.
"The hydrogen community assumes everyone knows that we're doing this for the environment, but we're not doing a good enough job of spelling it out. We're not building those relationships and we're not really showing people how that works.
"These are things EIN and our DriveH2 initiative are working to rectify."
Speaking on the new announcement, Goldstein said, "2021 was a highly productive year for EIN's DriveH2 initiative and the overall hydrogen movement.
"2022 is shaping up to be much bigger. Our team is committed to elevating the hydrogen movement and we are excited about our calendar of supporting events and initiatives this year."
Educating California and the world on the benefits of hydrogen-powered transportation, Energy Independence Now tells H2 View how its vital work pivoted during Covid-19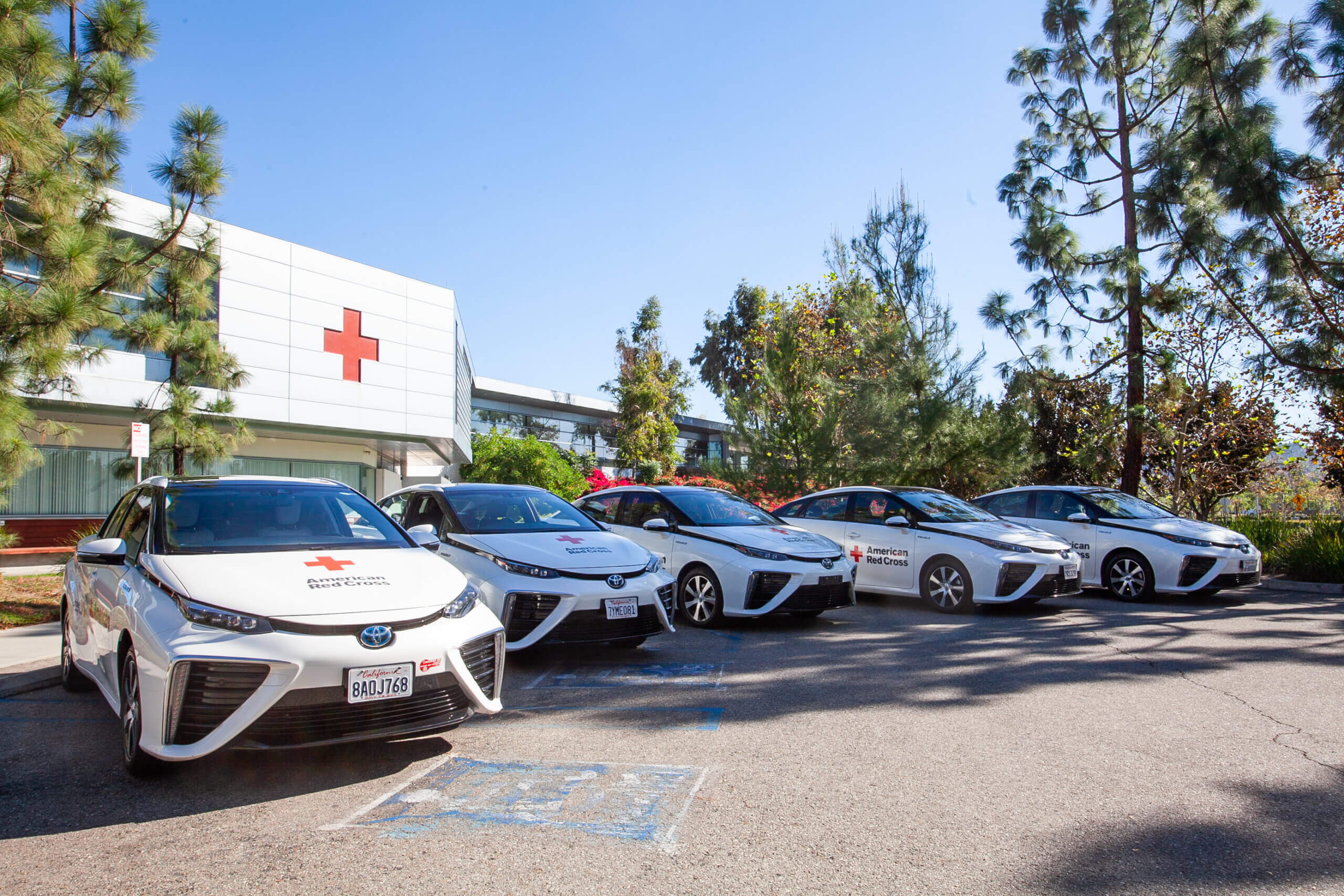 It's not just which designer they are wearing that Hollywood's elite are judged on when they arrive at the Oscars, but also the car they pull up in – and more importantly, how green it is. The days of choosing between a gas guzzling limousine or a blacked-out SUV are long gone as celebrities instead favour more environmentally friendly alternatives, like battery-electric or hydrogen vehicles.
Harrison Ford was among half a dozen stars who made headlines in 2003 when they all arrived at the glitzy awards ceremony in Toyota Priuses, pushing the then little-known model into the spotlight. It was a move by environmental organisation Global Green USA, which has been organising an annual pre-Oscars gala showcasing green lifestyle choices for nearly two decades.
Want to continue reading? Click here.