Gas for Climate has outlined import and infrastructure options, certification and standards matters, and importance of funding and co-operation in a recent presentation to highlight measures which can facilitate hydrogen imports from non-EU countries.
Three hydrogen imports corridors have been prioritised by the REPowerEU plan. Hydrogen can be imported via pipelines, as well via ship, to planned, new or repurposed import terminals.
The corridors will initially connect local supply and demand in different parts of Europe in parallel to expanding and connecting Europe with neighbouring regions with export potential.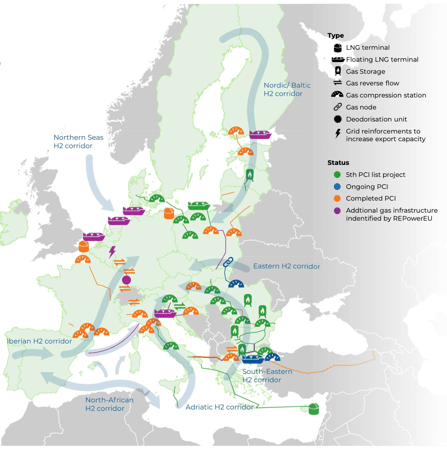 ... to continue reading you must be subscribed