MUFG Bank has closed its first hydrogen-linked loan agreement worth $50m with US-based FirstElement Fuel (FEF) to finance expansion of the company's hydrogen fuel station network.
In supporting FEF's expansion of its hydrogen distribution infrastructure, MUFG hopes to gain further knowledge on California's innovative hydrogen business and benefit its stakeholders and society in the US and Japan.
FEF is one of California's largest developers and distributers of hydrogen fuel stations funded by institutions such as Mitsui and the Japan Bank for International Cooperation (JBIC).
The Californian company operates more than half of the region's hydrogen stations with another 57 large-capacity hydrogen stations under various different phases of development.
Read more: 'First-of-its-kind' hydrogen harbour craft to be developed in California
California is said to be the world's largest market for hydrogen fuel cell electric vehicles (FCEV), with the California Energy Commission and the California Air Resources Board offering incentive programs.
In addition to this, the state's low carbon fuel standard program rewards hydrogen sales volume with credits, promoting new private investments into the hydrogen business.
JBIC signed a memorandum of understanding (MoU) with the California State Government in order to expand opportunities for US and Japanese cooperation and boosting businesses in various fields of sustainability, including environmental protection.
California Hydrogen Coalition: Hydrogen is an important piece of the puzzle
Want to learn more about hydrogen in California? H2 View's Molly Burgess got in touch with Teresa Cooke, Executive Director of the California Hydrogen Coalition to discuss California's journey to net zero and the role the coalition hopes to play.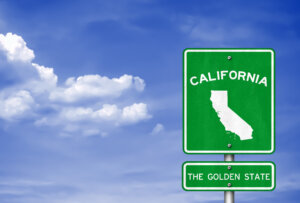 "Our founders which include Toyota, Shell, Air Liquide and FirstElement Fuel recognised that we [California] needed to have a consistent voice in the capital community on the behalf of hydrogen." She explained. "Those players definitely bring a lot of creditability to the value of hydrogen technology and that is great."
Flash forward to the present day and the Coalition has grown its support, with SoCalGas, Linde, Nel, Toyota and Nikola now all being companies the group regularly works with, along with many, many others.
Want to continue reading? Click here.