Green Hydrogen Systems has been selected to be a part of a pioneering green hydrogen production project in Germany today (July 21).
This is through the signing of a supply agreement with Wenger Engineering for the delivery of electrolyser units for the German green hydrogen project.
It is expected that following the supply agreement, the parties will then enter into a mandatory service agreement.
Read more: Green Hydrogen Systems technology selected for wind-to-hydrogen demo
Read more: Key to Green Hydrogen: Electrolysers special
The order includes the supply of three GHS HyProvide A90 electrolysers with a combined capacity of ~1.3MW for green hydrogen production from renewable electricity.
Powered onsite by wind turbines, the HyProvide units will be deployed in a 20 and 40ft container at an electrolyser test field in Bremerhaven, Germany.
The complete field test field led by Wenger Engineering will consist of a pressurised alkaline electrolysis equipment from Green Hydrogen Systems, a PEM electrolyser, compression unit, storage system and fuel cells.
The purpose of this will be to systematically compare the effectiveness of those two different technologies.
The electrolysers are expected to be connected to a virtual electricity network to determine what stabilising effects the connection of multiple decentralised generation units has on the grid.
In addition to this, another part of the project will test applications in the logistics and transport sector as well as the food industry.
The test results from the test field and operational experience should pave the way for larger-scale hydrogen application in the future.
Søren Rydbirk, CCO of Green Hydrogen Systems, said, "With Germany announcing its ambitious National Hydrogen Strategy, the country has a potential to become a global leader in the associated green hydrogen technologies.
"We at Green Hydrogen Systems are thrilled to be selected by a partner like Wenger Engineering who possess the crucial market knowledge and share our vision to pioneer the field of green hydrogen and drive a sustainable global energy transition."
David Wenger, CEO of Wenger Engineering, said, "We have scoured the electrolysis market and concluded that Green Hydrogen Systems was the clear leader in the pressurised alkaline electrolysis.
"The test field is a major opportunity for Green Hydrogen Systems to demonstrate their technology and showcase its effectiveness.
"The insights from this project will not only have a significant scaling effect on the hydrogen economy in Germany, but the results can potentially be valuable for all of Europe's green energy transition."
Take 5: An interview with… Søren Rydbirk, Chief Commercial Officer of Green Hydrogen Systems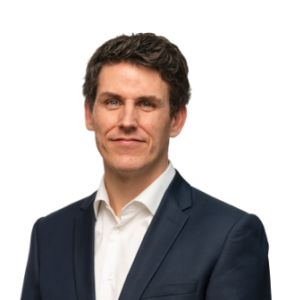 First and foremost, we are investing heavily in scaling up our technology and operations to deliver solutions that lower the levelised cost of hydrogen (LCOH). We have just completed the first phase of our new 150MW capacity factory, equipped with the technology to fully optimise our manufacturing process.
In subsequent planned phases, the new facility can be scaled to 30,000 square meters – enough space to manufacture electrolysers with 1,000MW capacity yearly – as demand for our electrolysers continues to grow. In parallel, we have heavily accelerated the work on our multi-MW platforms, which is fundamental to drive down LCOH towards cost parity with fossil fuels.
Want to continue reading? Click here.